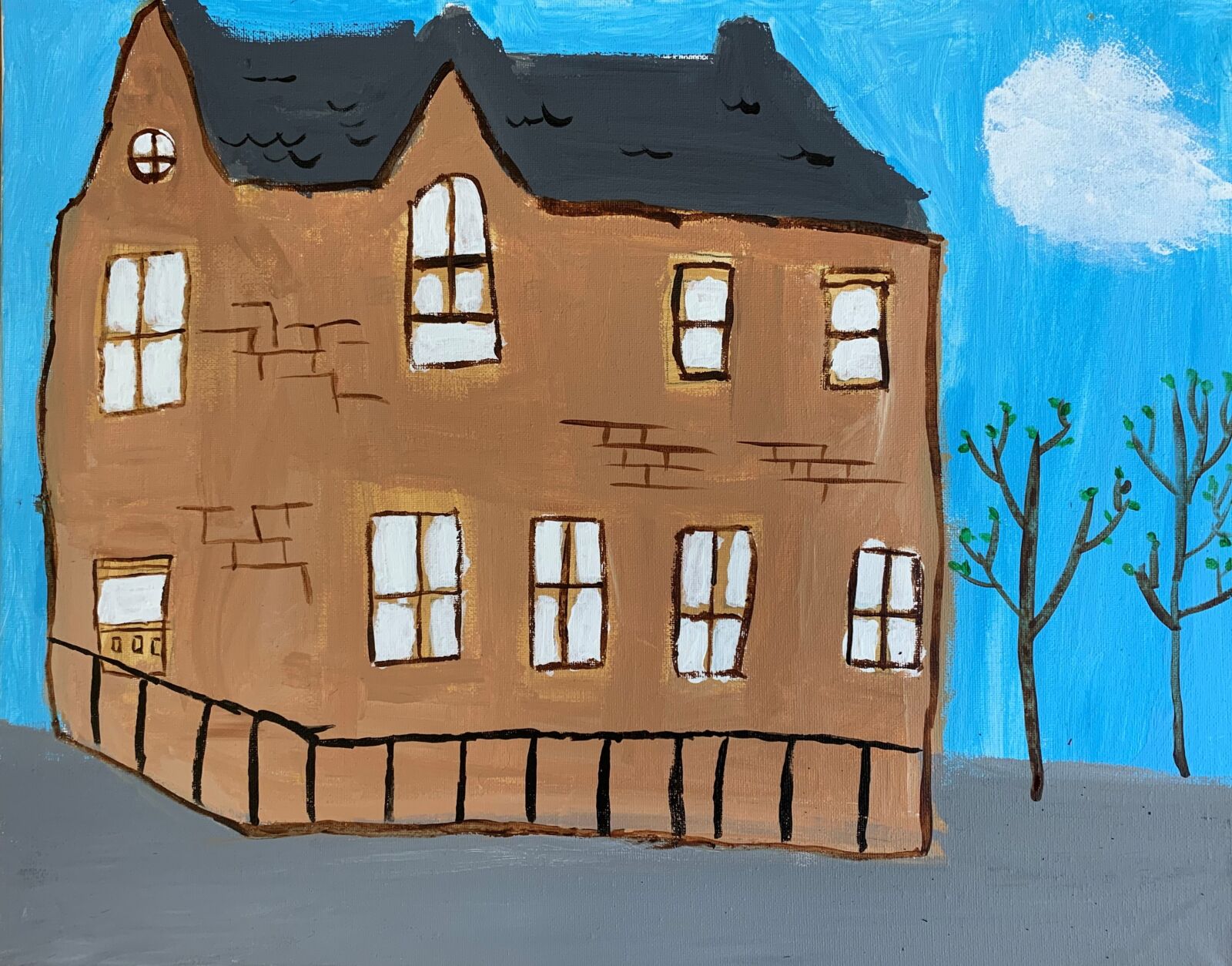 No matter how hard the past, you can always begin again.

Buddha
We hope that our families enjoyed a happy and restful Christmas holiday. We also hope that the many that had to self isolate due to COVID were able to make the best of it. Let's hope that the new year brings better times.
In terms of COVID, there have been various changes over the last week, many of which do not impact primary education. Here is a reminder of the current information for parents and carers:
It is advised that children take regular lateral flow tests – twice weekly is recommended. We would advise taking the test before returning on Mondays.
If your child presents symptoms, they must not come into school and a PCR must be arranged.
If a family member tests positive on a lateral flow or PCR test, your child can still attend school if they have no symptoms and should take a lateral flow test daily for 7 days.
If your child has tested positive on a lateral flow or PCR test, they can return to school on day 7 if they have a negative lateral flow test on day 6 and 24 hours later on day 7. If they they continue to have symptoms they should not come to school.
We continue to have to minimise parents coming into the school building. If something cannot be dealt with by phone or email, please ensure that you wear a mask and that no more than one parent comes to the office at one time.
What we will continue doing to safeguard the school community:
Regular handwashing/sanitising/cleaning
Well ventilated rooms (your child may need an extra layer during this cold snap)
Limiting classes coming together such as avoiding mixed-class assemblies
All classrooms have CO2 readers to monitor the air quality
Clubs
Most clubs will begin next week apart from choir, which will be delayed in starting for a few weeks. Due to the nature of choir in terms of children singing, we are being a little cautious while COVID numbers remain high nationally. We will keep you updated as to when choir will begin again.
NEW Uniform Shop
Parents received a letter about our changes to the purchase of uniform, which is now up and running. We do have a few remaining items in our school stock and we will organise a sale in the playground in the next few weeks. All new orders must be made through the new online shop and will be delivered directly to your homes.
Wellbeing Tip of the Week: Look after yourself physically, to feel better mentally
Your physical health and mental wellbeing are linked, and as such, there are lots of positive changes you can make to improve your physical wellbeing that will also result in benefitting you emotionally.
Exercise regularly
Exercise boosts the 'happy chemicals' in the brain, known as endorphins, which ultimately improve your mood and sense of wellbeing. Try and make the effort to engage in some form of exercise every day, even if this is just going for a short walk, and it's likely that you'll feel better as a result, both physically and mentally.
Eat healthily
It's important to make a conscious effort to eat more healthily in the New Year, and try not to overeat. Not only does this have obvious physical health benefits, but a healthy diet that's full of vitamins and nutrients can also have positive effects on your mental wellbeing. Research suggests that foods that are rich in folic acid (such as avocado and spinach), and omega-3 acids (such as salmon and tuna), can improve your mood and lower stress and anxiety.
It's so easy when we're feeling stressed or low to reach for the junk food, but you can help to alleviate some of these negative feelings by simply eating well.
Get plenty of sleep
It can be hard during our busy modern lives to get the right amount of sleep every night. The act of sleeping helps us to recuperate both physically and mentally, resulting in alertness and a positive mood the next day.
The average adult needs around 8 hours of sleep a night to be fully rested, with primary aged children needing between 9-12 hours. The following steps can help you to achieve this as often as possible:
Try to go to bed and wake up at the same time each day. Instead of lying in at the weekend, try to get in the habit of waking up at the same time that you do during the week. This can help to establish a consistent and healthy sleep routine.
Avoid electronic devices such as computers, mobiles and tablets within 30-60 minutes of your target bedtime. These devices give off light which can be overly stimulating and keep you awake. If you want to read before bed, make sure you read from an actual book or magazine, as opposed to a screen. Again, these steps can improve the quality of your sleep.
Christian Values – Endurance
The last couple of years have shown us just how difficult life can be at times; many people have had to endure great challenges and much sadness. We have however also seen just how amazing people have been at getting through it; not giving up in the face of adversity. This too is a strong indicator of the power of hope which is fundamentally what makes endurance and perseverance possible. We can all play our part in helping each other to move forward in hope and belief.
Let us hold unswervingly to the hope we profess, for he who promised is faithful.

Hebrews 10:23
Attendance and Punctuality
It is great to see that our whole school attendance has picked up at the start of this term to 97.9%. Well done everyone!
Attendance Bears are awarded to:
KS1: Y1 at 100% KS2: Y6 at 100%
Early Birds are awarded to:
KS1: Y2 KS2: Y3
Consultation on 2023-24 admissions arrangements
The governors of Holy Trinity & S. Silas are consulting on the admissions criteria (the "Admissions Policy" for 2023-24). There are no changes to the policy. They are consulting because it is a while since they last did so.
The consultation period for the proposed admissions arrangements will run from Monday 13 December 2021 to Thursday 27 January 2022.
Please send any comments on the proposed arrangements to l.stenmark@holytrinitynw1.camden.sch.uk with "Admissions consultation 2023-24" in the subject line.
Camden Music Services
From Y1 onwards, you can sign your child up to learn an instrument in school. For more information and to download the Camden Music Service application form, please click here.
Girls Football Development Class (with Coach Steve)
Where: Fleet Primary School, Agincourt Rd, NW3 2QT
When: Every Tuesday Time: 5.30-6.30pm Age: 6-10 year olds (Year 2 to Year 5)
Cost: First class is FREE (£6 per class thereafter)
For more info, please email Coach Steve – prorevolution.development@gmail.com
Mental Health Support Team (MHST) Webinar Series for Parents/Carers of Primary and Secondary School aged Young People
The MHST are pleased to offer parents/carers a series of workshops to support their children's wellbeing.
Webinars that are for both Parents/Carers of Primary and Secondary aged children and young people
Why Early Intervention Matters: Introducing the MHST
All about sleep
Therapeutic conversations with your child and young person
Screen Time
Webinars for Parents/Carers of Primary aged children
Parent-child interactions
Managing child worries
Each workshop will last up to 60 minutes and have an optional follow-up of 30 minutes for parents/carers to ask questions or discuss the topic further.
Parents and carers can register for any webinars through Eventbrite by clicking here.
The scheduled topics, dates and times are:
| | | | |
| --- | --- | --- | --- |
| Webinar topic | Intended Parent Audience | Date | Time |
| Parent-child interactions | Primary | Thursday 20th January 2022 | 12.00 to 13:00 Q and A 13:00 to 13.30 |
| Managing child worries | Primary | Thursday 27th January 2022 | 12.00 to 13:00 Q and A 13:00 to 13.30 |
| Supporting your Young Person with Anxiety | Secondary | Thursday 3rd February 2022 | 12.00 to 13:00 Q and A 13:00 to 13.30 |
| Understanding Adolescent Development | Secondary | Thursday 10th February 2022 | 12.00 to 13:00 Q and A 13:00 to 13.30 |
| Therapeutic conversations with your Child and Young Person. | Primary & Secondary | Thursday 24th February 2022 | 12.00 to 13:00 Q and A 13:00 to 13.30 |
| Screen Time | Primary & Secondary | Thursday 3rd March 2022 | 12.00 to 13:00 Q and A 13:00 to 13.30 |
| All about sleep | Primary & Secondary | Thursday 10th March 2022 | 12.00 to 13:00 Q and A 13:00 to 13.30 |
Term dates for 2021 – 2022
| | |
| --- | --- |
| | |
| First day of autumn term | Friday 3rd September |
| Half term | Monday 25th – Friday 29th October |
| Last day of autumn term | Friday 17th December |
| First day of spring term | Wednesday 5th January 2022 |
| Half term | Monday 14th – Friday 18th February |
| Last day of spring term | Friday 1st April |
| First day of summer term | Tuesday 19th April |
| Half term | Monday 30th May – Friday 3rd June |
| Last day of summer term | Wednesday 20th July |