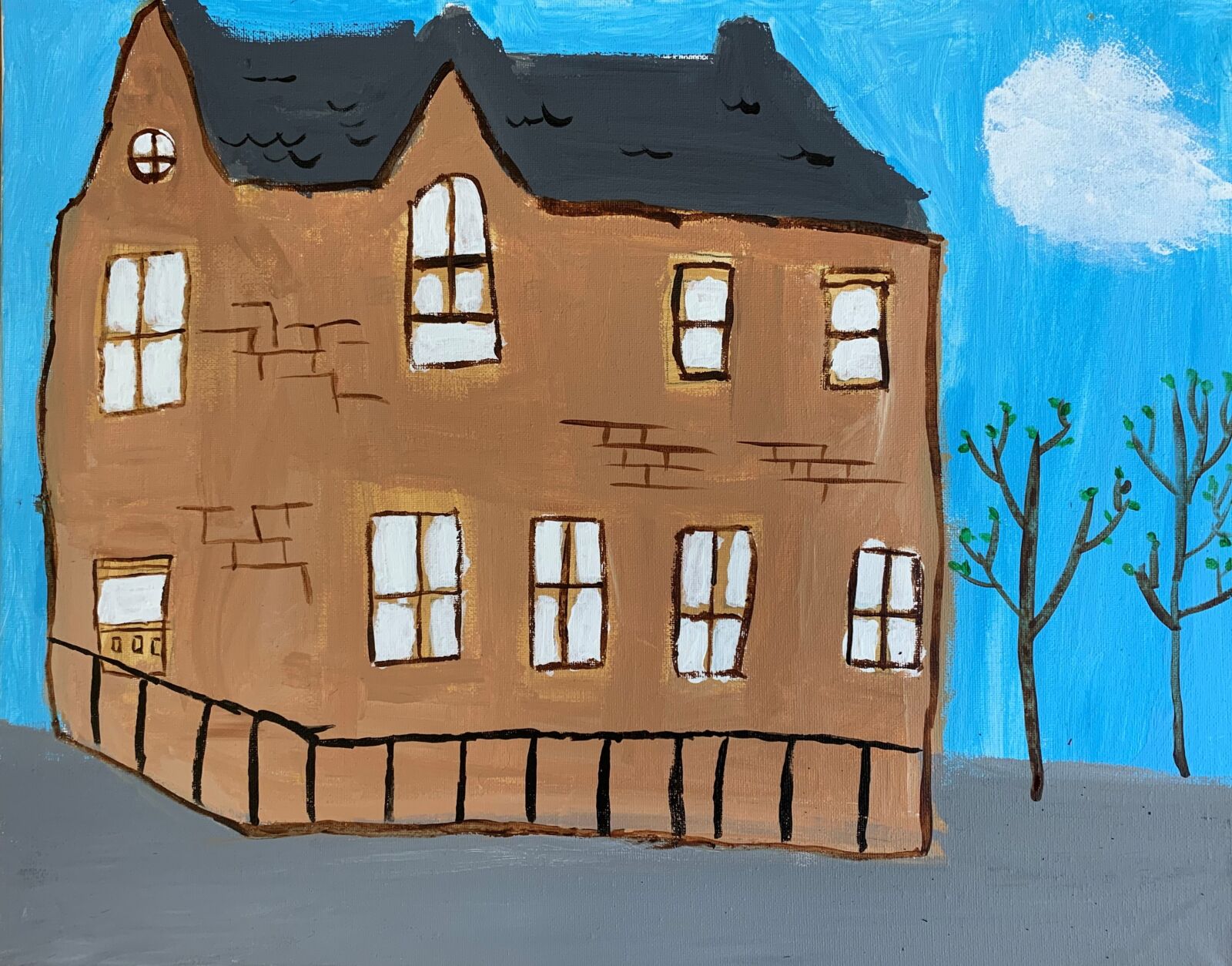 Tell me and I forget. Teach me and I remember. Involve me and I learn.

Benjamin Franklin
We were both warmed and wowed by the performances of our infant children in the nativity and our juniors in their opera shows this week. It was wonderful to see children's confidence and enjoyment of sharing their great performance skills and awesome singing with families. We were sorry that it was not possible for all parents to experience live performances but we had to follow the Camden guidance. We hope that by the Shakespeare shows in March, things will have improved and we can have a bigger audience. Links to the filming of the show will be made available for purchase from Parentpay on Monday afternoon.
NEXT WEEK:
The children will enjoy Christmas tales performed by our fabulous story spinner Phil McDermott on Tuesday. There are Christmas parties for classes at various times during the week – you should have information about these from the class teacher.
School ends on Friday 17th December at 1:30pm. School reopens on Wednesday 4th January 2022.
Weekend Advent Tasks
11th December – Take some time to think of three things you are grateful for
12th December – Offer to help whoever's cooking at home today
Congratulations to….
Y5 for winning the raffle competition by selling £230 worth of raffle tickets! They will have a non-uniform day on Thursday 16th December.
Y3 for winning the 'Jolly Jars' competition – they will have a non-uniform day on Monday 13th December.
Wellbeing Tip of the Week: Take a break from the screen
Screens can be highly addictive: phones, iPads, TVs, gaming; it's hard to put them down or turn them off. Screens trigger a release of dopamine, which activates our brain's reward system, encouraging us to spend more time on a screen to chase that dopamine rush. Unfortunately, too much screen time can negatively affect:
Our sleep/our eyes – we often stay up too late staring at a screen and are exposed to lots of blue light, which affects the release of the sleep hormone melatonin and can lead to tiredness;
Our weight – if we are not fitting in enough movement/exercise, our physical health suffers;
Our mental health – screen time has been linked to increased anxiety and low-mood;
Our family relationships – if we're spending more time staring at a screen than we are interacting with our family members.
If you notice any of these things are being affected, it might be a good idea to try and limit how much time you spend looking at a screen.
Avoid bringing your phone to bed and try to introduce a family rule that no one checks their devices during family meals.
Musical Performances
Our talented KS2 class bands have been working hard all term, and we are delighted once again to share videos of their performances via the music page on our school website. We have shared the passwords with parents of each class. We hope you enjoy the children's recorder, trumpet and trombone playing skills, and also their hilarious Christmas jokes as they introduce each piece!
Next week we will share individual recorder players' performances with their parents/carers.
Coach Steve's December Multi Activity Camp
Date: Monday 20th – Wednesday 22nd December
Venue: Eleanor Palmer Primary School, Lupton St, NW5 2JA
Time: 9:00am-3:00pm Age: 5-11 (Reception to Yr 6)
To book your child's place, please contact Coach Steve: Prorevolution.development@gmail.com
Attendance and Punctuality
Whole school attendance has improved this week to 96.5% which was great to see!
Attendance Bears are awarded to:
KS1: Y1 at 96.5% KS2: Y4 at 99.3%
Early Birds are awarded to:
KS1: Y2 KS2: Y3
Christian Values – Wisdom
We must be reflective of our words and deeds. There is great personal and interpersonal value in trying to ensure that all our steps are wise and lead us to making the best use of our time. These actions also need careful thought rather than haste if they are truly to make a difference to ourselves and to others. There are those whom we can look to as role models, with the understanding that it is the values they display that we can learn from and then nurture in our own way. We must always be open to learning from the past and think ahead to how we can better ourselves in the future.
Listen to advice and accept discipline, and at the end you will be counted among the wise.

Proverbs 19:20
Consultation on 2023-24 admissions arrangements
The governors of Holy Trinity & S. Silas are consulting on the admissions criteria (the "Admissions Policy" for 2023-24. There are no changes to the policy. They are consulting because it is a while since they last did so.
The consultation period for the proposed admissions arrangements will run from Monday 13 December 2021 to Thursday 27 January 2022.
Please send any comments on the proposed arrangements to l.stenmark@holytrinitynw1.camden.sch.uk with "Admissions consultation 2023-24" in the subject line.
Camden Music Services
From Y1 onwards, you can sign your child up to learn an instrument in school. For more information and to download the Camden Music Service application form, please click here.
Girls Football Development Class (with Coach Steve)
Where: Fleet Primary School, Agincourt Rd, NW3 2QT
When: Every Tuesday Time: 5.30-6.30pm Age: 6-10 year olds (Year 2 to Year 5)
Cost: First class is FREE (£6 per class thereafter)
For more info, please email Coach Steve – prorevolution.development@gmail.com
Mental Health Support Team (MHST) Webinar Series for Parents/Carers of Primary and Secondary School aged Young People
The MHST are pleased to offer parents/carers a series of workshops to support their children's wellbeing.
Webinars that are for both Parents/Carers of Primary and Secondary aged children and young people
Why Early Intervention Matters: Introducing the MHST
All about sleep
Therapeutic conversations with your child and young person
Screen Time
Webinars for Parents/Carers of Primary aged children
Parent-child interactions
Managing child worries
Each workshop will last up to 60 minutes and have an optional follow-up of 30 minutes for parents/carers to ask questions or discuss the topic further.
Parents and carers can register for any webinars through Eventbrite by clicking here.
The scheduled topics, dates and times are:
| | | | |
| --- | --- | --- | --- |
| Webinar topic | Intended Parent Audience | Date | Time |
| Parent-child interactions | Primary | Thursday 20th January 2022 | 12.00 to 13:00 Q and A 13:00 to 13.30 |
| Managing child worries | Primary | Thursday 27th January 2022 | 12.00 to 13:00 Q and A 13:00 to 13.30 |
| Supporting your Young Person with Anxiety | Secondary | Thursday 3rd February 2022 | 12.00 to 13:00 Q and A 13:00 to 13.30 |
| Understanding Adolescent Development | Secondary | Thursday 10th February 2022 | 12.00 to 13:00 Q and A 13:00 to 13.30 |
| Therapeutic conversations with your Child and Young Person. | Primary & Secondary | Thursday 24th February 2022 | 12.00 to 13:00 Q and A 13:00 to 13.30 |
| Screen Time | Primary & Secondary | Thursday 3rd March 2022 | 12.00 to 13:00 Q and A 13:00 to 13.30 |
| All about sleep | Primary & Secondary | Thursday 10th March 2022 | 12.00 to 13:00 Q and A 13:00 to 13.30 |
Term dates for 2021 – 2022
| | |
| --- | --- |
| | |
| First day of autumn term | Friday 3rd September |
| Half term | Monday 25th – Friday 29th October |
| Last day of autumn term | Friday 17th December |
| First day of spring term | Wednesday 5th January 2022 |
| Half term | Monday 14th – Friday 18th February |
| Last day of spring term | Friday 1st April |
| First day of summer term | Tuesday 19th April |
| Half term | Monday 30th May – Friday 3rd June |
| Last day of summer term | Wednesday 20th July |