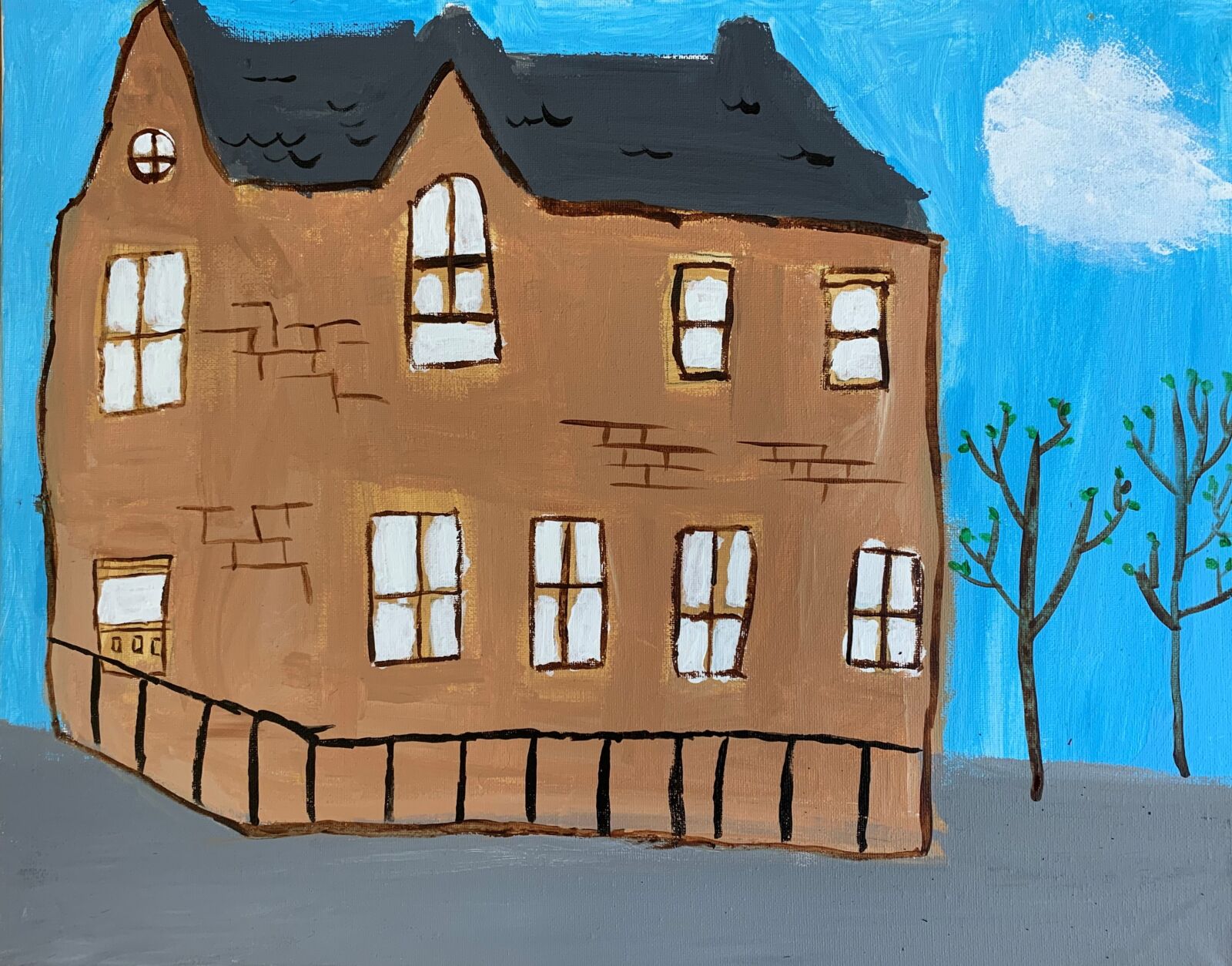 All great achievements require time.

Maya Angelou
The children started the week relishing in the trials and tribulations of Shakespeare's Macbeth. There was great excitement for the play that will inspire children's learning this term, told by the wonderful Phil McDermott. The children will soon begin to work with specialists (dance and drama) in preparation for performances in March, which we hope all parents will be able to enjoy.
Next week we will be participating in the NSPCC's Speak out. Stay safe. online programme. Speak out. Stay safe. is a safeguarding programme available to all primary schools in the UK and Channel Islands. It aims to help children understand abuse in all its forms and to recognise the signs of abuse in a child-friendly way. Children are taught to speak out if they are worried, either to a trusted adult or Childline. In the online assembly, the Speak out. Stay safe. messages are delivered in a fun and interactive way with the help of their mascot Buddy as well as special guest appearances from Ant and Dec. Click on this link for more info.
COVID reminder: please can parents stay vigilant to the symptoms of Covid and ensure that they take regular lateral flow tests – 2 times a week is recommended, with one of those days being a Sunday.
Wellbeing Tip of the Week: Challenging our inner voice
Most of us have an internal voice that narrates our stream of thoughts. At times, this voice can be quite critical and can negatively affect our self-esteem. It might tell us that we're not intelligent, or that we're unattractive, or not good enough. It's likely this critical inner voice developed at an early age, after hearing hurtful things being said towards us or others. These critical thoughts don't do us any good, they just hold us back and make us unhappy. The only way to stop them is to stop believing them, which takes practice. Every time a self-critical thought pops into your head, you have the right to challenge it:
Is this thought true?
Where did the thought come from?
Respond to the thought the way you would if it was a friend who had said this about themselves, with compassion and kindness.
What are these thoughts stopping you from doing?
What thoughts would be more helpful to have? Try to replace the negative thoughts with helpful thoughts.
Stand up to that inner voice and tell it that you are important, you have value, and you can achieve anything you set your mind to!
Christian Values – Endurance
In today's world, we can get news on the internet in a matter of seconds. We want things straight away but some things are worth waiting for, and can even be better when we have to wait. Think for a moment about what gives you the strength there is in hoping, the strength in waiting, the strength in endurance and in perseverance.
We learn in the Bible how Simeon waited his whole life to meet Jesus. He could easily have given up and people wondered why he did not. We hear that he was a very patient man whom God had chosen to tell of the coming of Jesus. This is what gave Simeon the strength never to give up and reminds us that in our lives some things are worth waiting for.
Let us not become weary in doing good, for at the proper time we will reap a harvest if we do not give up.

Galatians 6:9
Attendance and Punctuality
Our overall attendance has dropped slightly this week and is at 95%.
Attendance Bears are awarded to:
KS1: Y2 at 95% KS2: Y6 at 96%
Early Birds are awarded to:
KS1: Y2 KS2: Y6
Consultation on 2023-24 admissions arrangements
The governors of Holy Trinity & S. Silas are consulting on the admissions criteria (the "Admissions Policy" for 2023-24). There are no changes to the policy. They are consulting because it is a while since they last did so.
The consultation period for the proposed admissions arrangements will run from Monday 13 December 2021 to Thursday 27 January 2022.
Please send any comments on the proposed arrangements to l.stenmark@holytrinitynw1.camden.sch.uk with "Admissions consultation 2023-24" in the subject line.
Camden Music Services
From Y1 onwards, you can sign your child up to learn an instrument in school. For more information and to download the Camden Music Service application form, please click here.
Girls Football Development Class (with Coach Steve)
Where: Fleet Primary School, Agincourt Rd, NW3 2QT
When: Every Tuesday Time: 5.30-6.30pm Age: 6-10 year olds (Year 2 to Year 5)
Cost: First class is FREE (£6 per class thereafter)
For more info, please email Coach Steve – prorevolution.development@gmail.com
Mental Health Support Team (MHST) Webinar Series for Parents/Carers of Primary and Secondary School aged Young People
The MHST are pleased to offer parents/carers a series of workshops to support their children's wellbeing.
Webinars that are for both Parents/Carers of Primary and Secondary aged children and young people
Why Early Intervention Matters: Introducing the MHST
All about sleep
Therapeutic conversations with your child and young person
Screen Time
Webinars for Parents/Carers of Primary aged children
Parent-child interactions
Managing child worries
Each workshop will last up to 60 minutes and have an optional follow-up of 30 minutes for parents/carers to ask questions or discuss the topic further.
Parents and carers can register for any webinars through Eventbrite by clicking here.
The scheduled topics, dates and times are:
| | | | |
| --- | --- | --- | --- |
| Webinar topic | Intended Parent Audience | Date | Time |
| Parent-child interactions | Primary | Thursday 20th January 2022 | 12.00 to 13:00 Q and A 13:00 to 13.30 |
| Managing child worries | Primary | Thursday 27th January 2022 | 12.00 to 13:00 Q and A 13:00 to 13.30 |
| Supporting your Young Person with Anxiety | Secondary | Thursday 3rd February 2022 | 12.00 to 13:00 Q and A 13:00 to 13.30 |
| Understanding Adolescent Development | Secondary | Thursday 10th February 2022 | 12.00 to 13:00 Q and A 13:00 to 13.30 |
| Therapeutic conversations with your Child and Young Person. | Primary & Secondary | Thursday 24th February 2022 | 12.00 to 13:00 Q and A 13:00 to 13.30 |
| Screen Time | Primary & Secondary | Thursday 3rd March 2022 | 12.00 to 13:00 Q and A 13:00 to 13.30 |
| All about sleep | Primary & Secondary | Thursday 10th March 2022 | 12.00 to 13:00 Q and A 13:00 to 13.30 |
Term dates for 2021 – 2022
| | |
| --- | --- |
| | |
| First day of autumn term | Friday 3rd September |
| Half term | Monday 25th – Friday 29th October |
| Last day of autumn term | Friday 17th December |
| First day of spring term | Wednesday 5th January 2022 |
| Half term | Monday 14th – Friday 18th February |
| Last day of spring term | Friday 1st April |
| First day of summer term | Tuesday 19th April |
| Half term | Monday 30th May – Friday 3rd June |
| Last day of summer term | Wednesday 20th July |