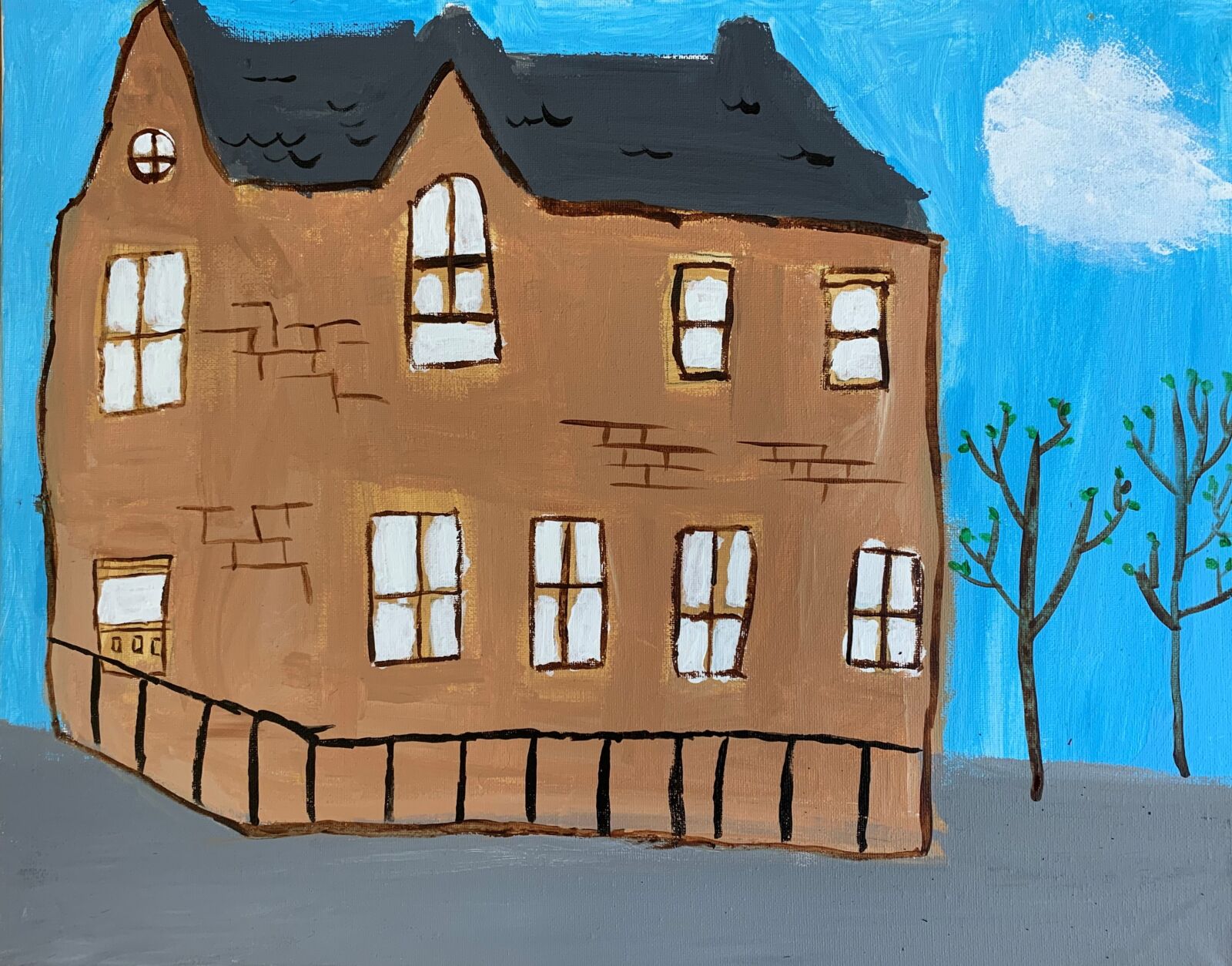 The best and most beautiful things in the world cannot be seen or even touched. They must be felt with the heart. Wishing you happiness.

Helen Keller
As we draw to close on a term that has seen children thrive and grow in both confidence and achievement, I urge you to keep this and the wonderful performances at the forefront of your minds. It is disappointing that we again end a term with such uncertainty looming over us. I expect that parents' worry has been fuelled by the media's recent scaremongering about school closures next term. We have not received any information from the Department of Education or Camden that we might not return after the holiday. Any recent school closures have predominantly been due to staff shortages and while there is no doubt this has been a significant challenge for us all in education, we can, and will, get through this.
Holiday COVID testing – You will have received a letter from school with important information about ensuring that the follow actions are taken:
Notify Ms Dolan if your child tests positive on a lateral flow or PCR test before Monday 20th December head@holytrinitynw1.camden.sch.uk
Take regular lateral flow tests during the holidays
Your child must take a lateral flow test on Tuesday 4th January – please contact the school if your child tests positive
We are delighted to share the wonderful news that Mrs Evans gave birth to a bonnie baby boy. We send the new family all our very best wishes!
Wishing you all a Christmas season that is merry and bright! We look forward to welcoming you all back on Wednesday 5th January 2022!
Parent Governor Elections
We are delighted to welcome Laolu Soetan to our governing body. We want to thank the parents that were nominated or nominated themselves for this role; it was a wonderful show of support for the school.
Winter Mini Reading Challenge
Taking part in the Winter Mini Challenge is simple. Read at least three books between 1st December and 16 January and add them to your online profile at wintermini.org.uk to earn fun digital rewards! They can be any books you like including ebooks and audio books. You'll find loads of other great stuff on the website too, including games, book reviews, reading activities and content from the best children's authors and illustrators around. For parents, there is a Home Zone and Library Zone. The Wild World hero characters are there to help, as is the summer reading challenge list of books linked to nature and the environment. Paper copies of resources are available in local libraries.
Daunt Books in Hampstead also have a short story competition. Follow the link for more information: https://dauntbooks.co.uk/short-story-competition/
PARISH MASSES AT CHRISTMAS
Friday 24th December
10.00am Mass of Advent at S. Silas
4.00pm Children's Carol Service at S. Silas
6.00pm Mass of the Vigil at S. Silas
12 Midnight Solemn Mass and Blessing of the Crib at S. Silas
Saturday 25th December
9.30am Mass of the Dawn at Holy Trinity
11.00am Solemn Mass of the Day and Benediction at S. Silas
Sunday 26th December
9.30am Said Mass at Holy Trinity
11.00am Solemn Mass at S. Silas
6.00pm Said Mass and Benediction at S. Silas
Saturday 1st January
12 noon Solemn Mass at S. Silas
Sporting News
This week our indomitable footballers played their last league match, which was against Rosary. We were delighted that both our girls and our boys won their matches 2-1 and 2-0 respectively. The goal scorers for the girls were Betty and Skye, while the boys' goals came from Everett and Dan B. All players were excellent ambassadors for the school and as usual showed great care, courage and cooperation. We are delighted that their excellent performances on the pitch resulted in the boys finishing 3rd in the league and the girls finishing runners up in their league. This means that in February, the boys will be in the Camden league playoffs and the girls will be in the finals!
Holiday Advent Tasks
18th Dec – Wish everybody a very happy Christmas holiday
19th Dec – Make a Christmas card for an important person in your life
20th Dec – Be extra kind to your siblings and parents today
21st Dec – Take extra care to recycle the correct items today
22nd Dec – Be extra polite today. Say 'please', 'thank you' and 'excuse me'
23rd Dec – Challenge yourself to have a 'screen free' day
24th Dec – Take time to think about people who aren't as lucky as you are
NEW Uniform Shop
Parents will have received a letter about our changes to the purchase of uniform, which we hope will be more effective for us all. Follow the link for all the details.
Christmas Fair
Huge thanks to PiP and all parents for their great support of our Christmas fair – it brought such joy in a time that feels quite uncertain! We were delighted that the event raised a great sum of £3,149!
You will see that the lovely PiP tree in the noticeboard outside school is starting to flourish as money is raised with our target for the year being £10,000.
Wellbeing Tip of the Week: Taking care during the holidays
Christmas, New Year and the holiday period can be a good opportunity to connect with different people. For some of us, it can also be stressful and trigger difficult feelings. Here are a few tips from https://www.mind.org.uk/ that might help to look after your wellbeing at this time of year:
Press pause: We can sometimes find ourselves taking on too much or planning lots of social activities. Remember, if things become too much, you can press pause and give yourself a break at times.
Get enough sleep: Sleep is vital for our wellbeing. Try to use this time to recharge your batteries and aim for at least 7-9 hours each night.
Full Moon: It's a full moon on Christmas Day, so have a look at that if the sky is clear and take notice of how it looks to you. (It won't happen again for 19 years!)
Give yourself a present: Make sure you make some time to do something that you really want to do, or buy yourself a small gift as a treat. Think about what you want to get out of the break and set this as a goal to achieve.
Finally and most importantly, relax, unwind and have some fun!
For more wellbeing tips over this period, visit: https://www.mentalhealth.org.uk/christmas
Christian Values – Wisdom & Koinonia
This term we have focussed on the Christian values of wisdom and koinonia; we now end the term reflecting on how they interrelate. We gain a fuller understanding of wisdom not only by our own actions and words, but also through our communities. Being part of a community teaches us how to have patience and care, and forgiveness and service. Those can be hard things to learn in this life, and it is our connections with others through all the communities we belong to that these can be deeply embedded inside us. Listen to advice and accept discipline, and at the end you will be counted among the wise.
May the grace of the Lord Jesus Christ, and the love of God, and the fellowship of the Holy Spirit be with you all.

2 Corinthians 13:14
Musical Performances
Following the release of the recorder and brass concerts last week, we are delighted now to share the individual recorder players' performances with their parents and carers. Due to absences, we were unable to record all of the guitar/ukulele players' performances, but we will share these with parents early next term.
Please encourage your talented children to keep practising over the Christmas break, so that they can continue making musical progress in January.
Coach Steve's December Multi Activity Camp
Date: Monday 20th – Wednesday 22nd December
Venue: Eleanor Palmer Primary School, Lupton St, NW5 2JA
Time: 9:00am-3:00pm Age: 5-11 (Reception to Yr 6)
To book your child's place, please contact Coach Steve: Prorevolution.development@gmail.com
Attendance and Punctuality
Sadly, our whole school attendance has dropped to 94.7%. This was due to a few cases of COVID as well as the evident anxiety about the current situation.
Attendance Bears are awarded to:
KS1: Y2 at 95% KS2: Y3 at 96.6%
Early Birds are awarded to:
KS1: Reception KS2: Y3
Consultation on 2023-24 admissions arrangements
The governors of Holy Trinity & S. Silas are consulting on the admissions criteria (the "Admissions Policy" for 2023-24). There are no changes to the policy. They are consulting because it is a while since they last did so.
The consultation period for the proposed admissions arrangements will run from Monday 13 December 2021 to Thursday 27 January 2022.
Please send any comments on the proposed arrangements to l.stenmark@holytrinitynw1.camden.sch.uk with "Admissions consultation 2023-24" in the subject line.
Camden Music Services
From Y1 onwards, you can sign your child up to learn an instrument in school. For more information and to download the Camden Music Service application form, please click here.
Girls Football Development Class (with Coach Steve)
Where: Fleet Primary School, Agincourt Rd, NW3 2QT
When: Every Tuesday Time: 5.30-6.30pm Age: 6-10 year olds (Year 2 to Year 5)
Cost: First class is FREE (£6 per class thereafter)
For more info, please email Coach Steve – prorevolution.development@gmail.com
Mental Health Support Team (MHST) Webinar Series for Parents/Carers of Primary and Secondary School aged Young People
The MHST are pleased to offer parents/carers a series of workshops to support their children's wellbeing.
Webinars that are for both Parents/Carers of Primary and Secondary aged children and young people
Why Early Intervention Matters: Introducing the MHST
All about sleep
Therapeutic conversations with your child and young person
Screen Time
Webinars for Parents/Carers of Primary aged children
Parent-child interactions
Managing child worries
Each workshop will last up to 60 minutes and have an optional follow-up of 30 minutes for parents/carers to ask questions or discuss the topic further.
Parents and carers can register for any webinars through Eventbrite by clicking here.
The scheduled topics, dates and times are:
| | | | |
| --- | --- | --- | --- |
| Webinar topic | Intended Parent Audience | Date | Time |
| Parent-child interactions | Primary | Thursday 20th January 2022 | 12.00 to 13:00 Q and A 13:00 to 13.30 |
| Managing child worries | Primary | Thursday 27th January 2022 | 12.00 to 13:00 Q and A 13:00 to 13.30 |
| Supporting your Young Person with Anxiety | Secondary | Thursday 3rd February 2022 | 12.00 to 13:00 Q and A 13:00 to 13.30 |
| Understanding Adolescent Development | Secondary | Thursday 10th February 2022 | 12.00 to 13:00 Q and A 13:00 to 13.30 |
| Therapeutic conversations with your Child and Young Person. | Primary & Secondary | Thursday 24th February 2022 | 12.00 to 13:00 Q and A 13:00 to 13.30 |
| Screen Time | Primary & Secondary | Thursday 3rd March 2022 | 12.00 to 13:00 Q and A 13:00 to 13.30 |
| All about sleep | Primary & Secondary | Thursday 10th March 2022 | 12.00 to 13:00 Q and A 13:00 to 13.30 |
Term dates for 2021 – 2022
| | |
| --- | --- |
| | |
| First day of autumn term | Friday 3rd September |
| Half term | Monday 25th – Friday 29th October |
| Last day of autumn term | Friday 17th December |
| First day of spring term | Wednesday 5th January 2022 |
| Half term | Monday 14th – Friday 18th February |
| Last day of spring term | Friday 1st April |
| First day of summer term | Tuesday 19th April |
| Half term | Monday 30th May – Friday 3rd June |
| Last day of summer term | Wednesday 20th July |