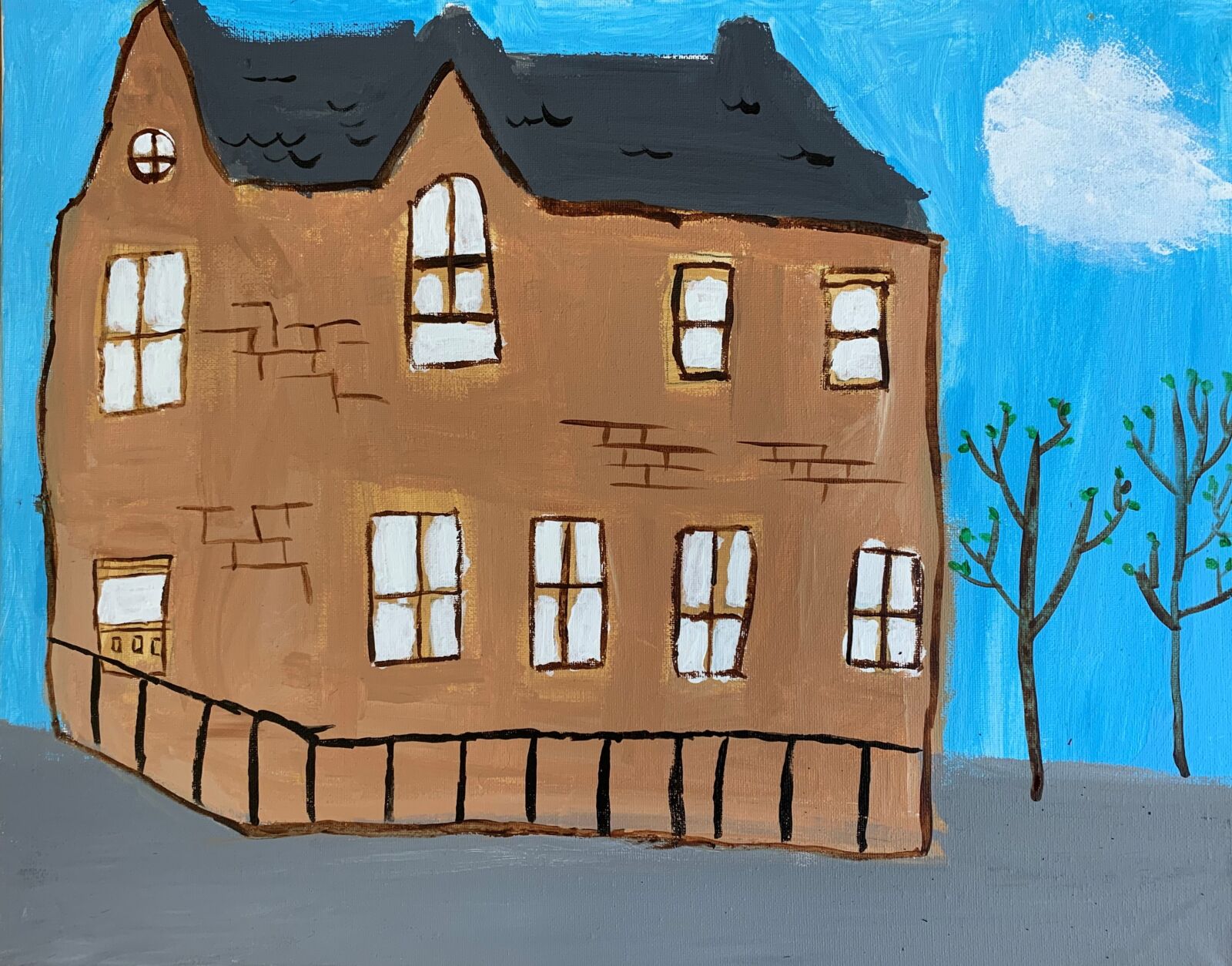 All great achievements require time.

Maya Angelou
At Holy Trinity we place great emphasis on our '3Cs' of care, courage and cooperation. When it comes to care, we often consider it only in terms of the care we show to others, but showing care to ourselves is just as important. As mentioned last week, each class watched special online assemblies provided by the NSPCC as part of their 'Speak out, stay safe' programme. The children learned about how to seek help if they feel upset, worried or unsafe, and felt empowered to look after themselves and others. These workshops opened up various helpful conversations in different year groups which reinforced the need for these sessions. Teachers will follow up the topics raised in PSHE lessons and will ensure that children are clear about how to seek help and from whom.
For more information, please go to Speak out Stay safe programme | NSPCC Learning
COVID reminder: please can parents stay vigilant to the symptoms of Covid and ensure that they take regular lateral flow tests – 2 times a week is recommended, with one of those days being a Sunday.
Wellbeing Tip of the Week: Attitude of Gratitude (part one)
Encouraging optimism is a great way to improve wellbeing. Feeling hopeful and confident about the future can help us to live longer, heal faster and be less likely to suffer from depression and anxiety. We can train our brains to notice the good things around us, so that we don't get caught in a cycle of negativity. One way to overcome this, is to practice gratitude. This doesn't take up too much time but can make a big difference to how we feel. Here are some examples you can make a start, at the end of each day write down:
Three good things that happened today
Three things that made you smile today
Three kind deeds or actions you saw today
Three people in your life you are grateful for
Three things you noticed about nature
You can choose one of these to do on different days, or you can mix them up for one day, or you can make your own categories as well. The idea is to show appreciation for the things in life that help us feel happy. You can even share your gratitude's with other family members or friends and encourage them to do the same.
Next week, we will develop this idea further when we start to think about journaling.
Here is a link if you need help to get started: https://www.lifehack.org/867535/attitude-of-gratitude
Christian Values – Endurance
Perseverance
To deepen our understanding of endurance, we closely connect with what it means to persevere; to keep trying even when the going gets tough. We all need to have self belief in order to keep on going and to speak out for what we believe is right. As Christians we also reflect upon God's persevering love.
Jesus taught people by telling them stories. One day He told a story about a shepherd who had 100 sheep. The shepherd was very good and kind. He kept his sheep safe from wild animals. He watched over them at night. One day one of the sheep got lost. The shepherd left his 99 sheep in a safe place and went to look for the missing one. He searched high in the mountains and far into the wilderness. When he finally found his sheep, the shepherd rejoiced. He put the sheep on his shoulders and carried it home. The shepherd called his friends together and told them how he had found his sheep. They celebrated together.
Jesus is like the shepherd in the story, and we are like the sheep. Jesus watches over us and helps protect us from danger. He doesn't give up on us when we make mistakes. And He rejoices when we repent and return to His gospel. That is why the scriptures call Him the Good Shepherd.
More than that, we rejoice in our sufferings, knowing that suffering produces endurance, and endurance produces character, and character produces hope.

Romans 5 3:4
Attendance and Punctuality
Our overall attendance has dropped slightly this week and is at 94%.
Attendance Bears are awarded to:
KS1: Y2 at 95% KS2: Y6 at 97%
Early Birds are awarded to:
KS1: Reception KS2: Y3
Consultation on 2023-24 admissions arrangements
The governors of Holy Trinity & S. Silas are consulting on the admissions criteria (the "Admissions Policy" for 2023-24). There are no changes to the policy. They are consulting because it is a while since they last did so.
The consultation period for the proposed admissions arrangements will run from Monday 13 December 2021 to Thursday 27 January 2022.
Please send any comments on the proposed arrangements to l.stenmark@holytrinitynw1.camden.sch.uk with "Admissions consultation 2023-24" in the subject line.
Camden Music Services
From Y1 onwards, you can sign your child up to learn an instrument in school. For more information and to download the Camden Music Service application form, please click here.
Girls Football Development Class (with Coach Steve)
Where: Fleet Primary School, Agincourt Rd, NW3 2QT
When: Every Tuesday Time: 5.30-6.30pm Age: 6-10 year olds (Year 2 to Year 5)
Cost: First class is FREE (£6 per class thereafter)
For more info, please email Coach Steve – prorevolution.development@gmail.com
Mental Health Support Team (MHST) Webinar Series for Parents/Carers of Primary and Secondary School aged Young People
The MHST are pleased to offer parents/carers a series of workshops to support their children's wellbeing.
Webinars that are for both Parents/Carers of Primary and Secondary aged children and young people
Why Early Intervention Matters: Introducing the MHST
All about sleep
Therapeutic conversations with your child and young person
Screen Time
Webinars for Parents/Carers of Primary aged children
Parent-child interactions
Managing child worries
Each workshop will last up to 60 minutes and have an optional follow-up of 30 minutes for parents/carers to ask questions or discuss the topic further.
Parents and carers can register for any webinars through Eventbrite by clicking here.
The scheduled topics, dates and times are:
| | | | |
| --- | --- | --- | --- |
| Webinar topic | Intended Parent Audience | Date | Time |
| Managing child worries | Primary | Thursday 27th January 2022 | 12.00 to 13:00 Q and A 13:00 to 13.30 |
| Supporting your Young Person with Anxiety | Secondary | Thursday 3rd February 2022 | 12.00 to 13:00 Q and A 13:00 to 13.30 |
| Understanding Adolescent Development | Secondary | Thursday 10th February 2022 | 12.00 to 13:00 Q and A 13:00 to 13.30 |
| Therapeutic conversations with your Child and Young Person. | Primary & Secondary | Thursday 24th February 2022 | 12.00 to 13:00 Q and A 13:00 to 13.30 |
| Screen Time | Primary & Secondary | Thursday 3rd March 2022 | 12.00 to 13:00 Q and A 13:00 to 13.30 |
| All about sleep | Primary & Secondary | Thursday 10th March 2022 | 12.00 to 13:00 Q and A 13:00 to 13.30 |
Term dates for 2021 – 2022
| | |
| --- | --- |
| | |
| First day of autumn term | Friday 3rd September |
| Half term | Monday 25th – Friday 29th October |
| Last day of autumn term | Friday 17th December |
| First day of spring term | Wednesday 5th January 2022 |
| Half term | Monday 14th – Friday 18th February |
| Last day of spring term | Friday 1st April |
| First day of summer term | Tuesday 19th April |
| Half term | Monday 30th May – Friday 3rd June |
| Last day of summer term | Wednesday 20th July |