Spring is the time of plans and projects.

Leo Tolstoy
Welcome back to the summer term which we hope will see a return to whole school community activities, including the Shakespeare project, sports day and summer fair.
As you know we welcomed some Ofsted inspectors into school this week as part of a trial that is being undertaken in schools ahead of the return to formal inspections in September. It was incredibly thorough and equally helpful in enabling us to understand the inspection process. The inspectors recognised the many strengths of the school and as we expected gave us some very useful areas to develop. Once things are back on track, we are expecting a formal visit from Ofsted at some point in the next academic year which now feels much less daunting.
We very much look forward to being inspired by the magnificent 'Phil the Story Spinner' next Tuesday as he unveils the Shakespeare play that we will be immersing ourselves in this term….
Multi-sports clubs will start again next week before and after school. Music lessons will also begin again.
Helping us to keep everyone safe
Please can we remind parents of how they can help to keep our school community safe:
Maintain social distancing outside school at drop off and pick up;
Parents/carers are unable to enter the school building or playgrounds and must drop off at/pick up from the allocated gate;
It is recommended that only one parent/carer drops off and picks up;
If parents/carers are attending a prearranged meeting in school and the necessary distance is not possible, masks will need to be worn.
Christian Value – Compassion
As we begin to focus on Compassion this term, we must remind ourselves that it is not a response that everyone can automatically turn on. It is a value that needs to be taught, modelled and practised if it is to be fully embraced and understood. To stop and take another person's perspective means needing to know something about their world and feeling their pain. Human instinct can be to shy away but if we ourselves feel emotionally secure, we are much more likely to step up and walk in the shoes of others to ease their suffering. This does not have to take the form of grand gestures: even small actions can make a huge difference to others at their time of need.
Finally, all of you, be like-minded, be sympathetic, love one another, be compassionate and humble.

1 Peter 3:8
Girls Football Development Class (with Coach Steve)
Where: Fleet Primary School, Agincourt Rd, NW3 2QT
When: Every Tuesday
Time: 5:30-6:30pm
Age: 6-10 year olds (Year 2 to Year 5)
Cost: First class is FREE (£6 per class thereafter)
For more info, please email Coach Steve – prorevolution.development@gmail.com
Food Bank Requests
Thank you to those that have delivered donations to school. Please do keep dropping food off as the need is still great. All non-perishables are welcome but there is a particular need for toiletries, loo paper, baby formula, chocolate treats and nappies in all sizes. Many thanks for your support.
BAME Helpline
Barnardos have a helpline for Black, Asian or Minority Ethnic children, young people and parents/carers, that are affected by Covid-19. They are available to hear about any worries, problems and stresses during this time, and can provide emotional support, practical advice and signposting to other organisations who can provide further help.
Mental Health & Wellbeing
Wellbeing Tip of the Week – Learn to live in the present
Rather than dwelling on the past or being anxious about the future, the best thing for our mental health is to focus on the here and now. "No amount of regretting can change the past, and no amount of worrying can change the future." ― Roy T. Bennett. If we get stuck in the past or are preoccupied by problems that might occur in the future, this can lead us to experience anxiety and low mood.
If we can appreciate what we have now, let go of the past, and focus on solving the problems in front of us, rather than things that haven't happened yet, this can increase our happiness and improve our wellbeing.
Camden Healthy Eating Support Team
Dear Parents/Carers,
Camden Learning are offering FREE virtual healthy eating sessions for families. The sessions cover a range of healthy eating support, including: eating well at home; fun breakfast ideas and hidden sugars; understanding labels and portion sizes; and strategies to raise healthy eaters. 'Fussy eating' strategies are discussed in each topic. You are welcome to attend one or all of the sessions. Times and contact details are listed on the flier here.
Royal Academy Young Artist Competition 2021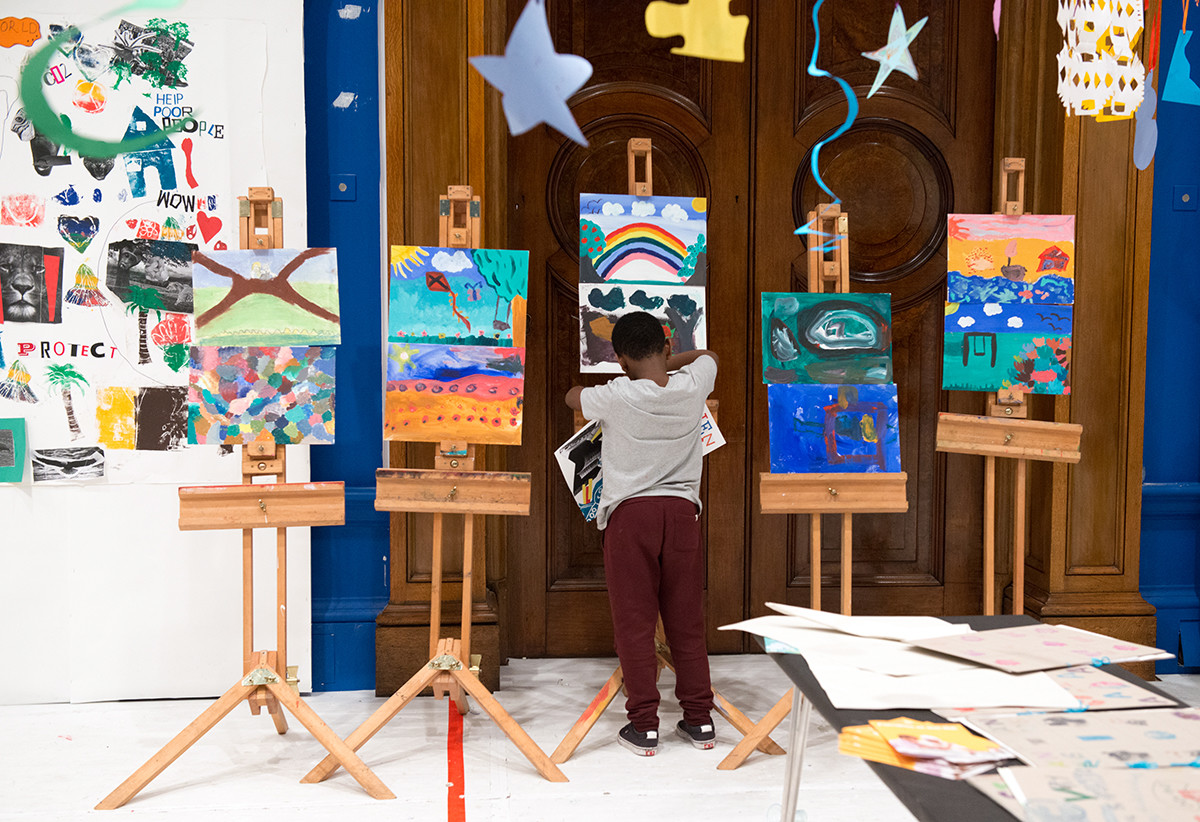 We have registered our school for this competition. Children can enter up to 3 artworks for a chance to be selected for the RA Young Artists' show in the summer. Adults can enter their children's work online (make sure you link to our school), send your artwork to l.stenmark@holytrinitynw1.camden.sch.uk or contact Ms Periton if you need help. This information has also been posted on all the class blogs and on the art blogs.
The closing date is 26 April 2021. For more information go to: https://youngartists.royalacademy.org.uk
Fundraising
Easyfundraising – While shopping online during lockdown, don't forget you can keep raising money for the school via many major retailers. Please click on the link and sign up if you have not already done so.
Music
All music lessons are now ace to face at school including:
Individual and group lessons
Class bands
Class recorder
Term dates for 2020 – 2021
| | |
| --- | --- |
| | |
| First day of autumn term | Thursday 3rd September 2020 |
| Half term | Monday 26th – Friday 30th October |
| Last day of autumn term | Friday 18th December |
| First day of spring term | Monday 4th January 2021 |
| Half term | Monday 15th – Friday 19th February |
| Last day of spring term | Thursday 1st April |
| First day of summer term | Monday 19th April |
| Half term | Monday 31st May – Friday 4th June |
| Last day of summer term | Friday 16th July |