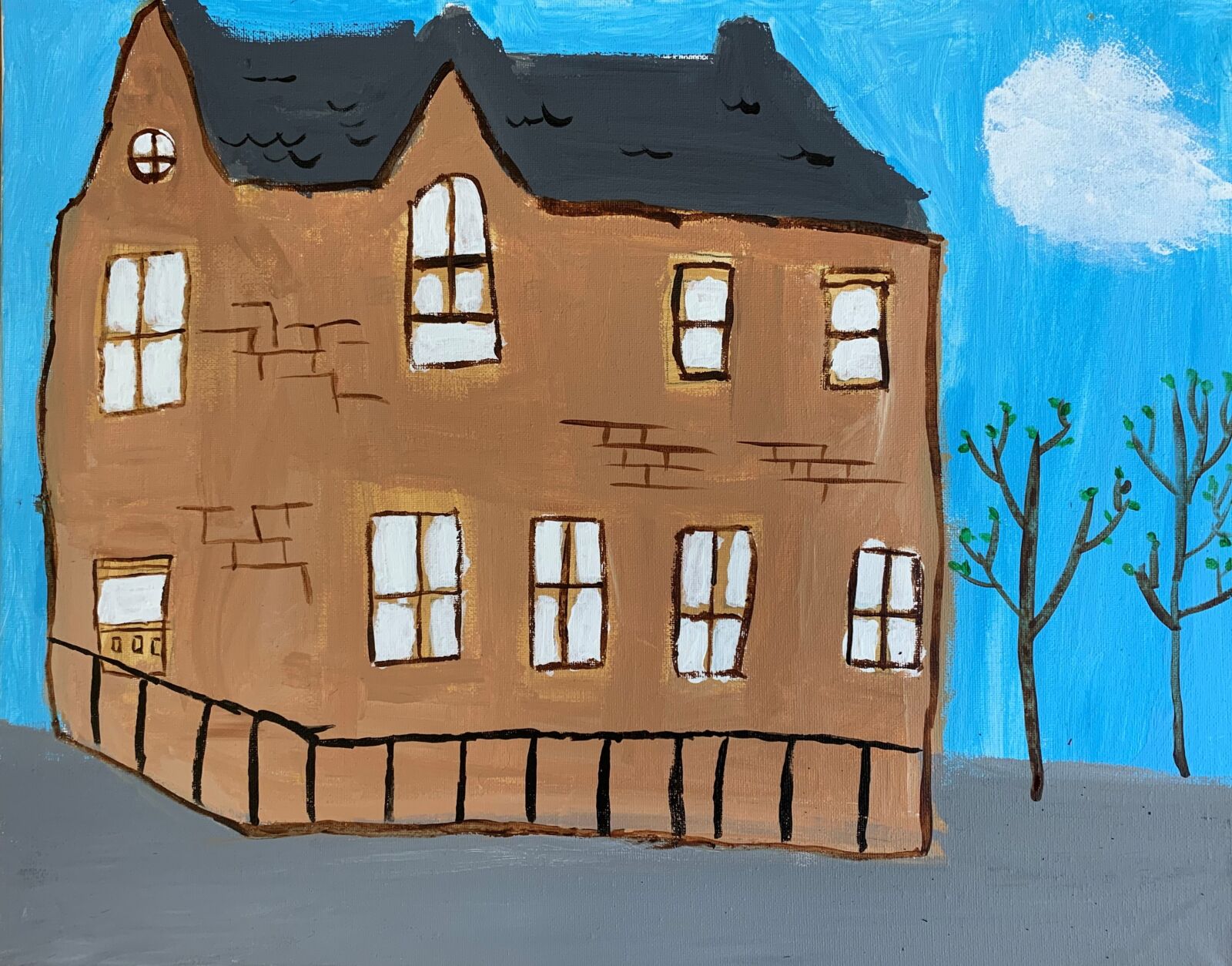 Tenderness and kindness are not signs of weakness and despair, but manifestations of strength and resolution.

Kahlil Gibran
This week, Reception, Year 1 and Year 2 children enjoyed a visit from author and storyteller Margaret Bateson-Hill. The children were enthralled by her interactive stories and songs.
Next week, we look forward to National Storytelling Week. Each day, we will be celebrating the magic of storytelling with a different activity. Highlights will include listening to stories our teachers loved when they were little, being read to by special guests from school and unwrapping mystery story parcels!
Zones of Regulation
Reception to Year 6 are learning strategies to help them manage their feelings and actions at school through a programme called Zones of Regulation. We have introduced this with the support of the Primary Learning Support Service (PLSS) in Camden and we wanted to share some information with you about the programme. We know that many children have already been talking about the 'zones' and their colours with their families!
The children are using colour-coded zones to identify how they feel and then learning how to regulate their emotions using different strategies and tools. Generally children feel the most comfortable in the 'green zone.' Children are learning to use tools to manage their feelings when they are in different zones and to see if they can bring themselves back to the green zone. These visuals are used with the children to help them understand the different emotions and zones:
It is very important to note that there is no 'bad' zone. Everyone experiences all of the zones and the emotions associated with them at different times and in different circumstances – this is what it is to be human! We are supporting children to be able to manage their feelings and behaviours, teaching them different regulation strategies to help them with this. There are calming strategies, such as breathing exercises, mindfulness, reading, playdough and drawing. There are also sensory strategies, such as going for a walk, wall push-ups, blowing bubbles and listening to music.
Older children are encouraged to consider whether the size of a reaction matches the size of the problem.
This emotional regulation work builds on the EYFS curriculum, which requires that 'children show an understanding of their own feelings and those of others and begin to regulate their behaviour accordingly.' We hope that acquiring these skills will be helpful for our children throughout their time at HTSS and beyond.
If you would like to know more, we will be holding a Parent/Carer Zones of Regulation Workshop on Tuesday 8th February at 9am in school. Further information on how to sign up will be available next week.
Wellbeing Tip of the Week: Journaling
Last week, you may have started or continued to write down and think about the things in your life that you are grateful for. Daily gratitudes are effective in changing our perspective because they help our brain scan the world for positives, rather than negatives. Taking this one step further with journaling enables us to reflect on our experiences and plan for future goals.
If you don't do this already, here are some tips to help you get started:
Aim to write in your journal at the same time each day, and link this in with something you already do at that time, such as after dinner, or on the bus/train on your way home
Use a notebook, or buy a journal or diary so that you have one place where you can make all your entries
There are no rules to what you should or shouldn't write – you can simply write your thoughts as they come into your mind
Avoid setting a specific time limit but instead aim to write at least three sentences each day.
If you're stuck for writing topics, here are a few you might like to try:
What has been worrying me lately?
What I love most about myself?
What distracts me throughout the day?
What are my goals this week?
What matters to me the most?
Christian Values – Endurance
Patience
To develop endurance we need to have patience. It helps us to cope with situations but we have to be mindful of practising it so that it does not run out. Focus on enjoying what you are doing now, instead of wanting to rush on to the next thing. Sticking at something might feel tedious when it is challenging but it will be worth it in the long run. Sometimes situations cannot be changed overnight and take time. Often others too benefit from these changes, which makes them even more worthwhile. In the Bible we learn through stories that patience is positive and active and worth the effort!
Difficult times teach us to be patient and to keep going.

James 1:3
Sporting News
Earlier this week, a team of a Year 5 children took part in an after-school dodgeball competition. The children had to mix up into teams with children from various Camden primary schools and compete in a series of games. They had a great time and really enjoyed getting to know new children. A huge well done to the team and a special mention to Sao and Summer for their excellent display of sportsmanship throughout the entire event.
Attendance and Punctuality
Our overall attendance is still low at 93.7% due to COVID cases but we do see that things are starting to improve – hopefully the attendance data will reflect that next week.
Attendance Bears are awarded to:
KS1: Y1 at 95.6% KS2: Y5 at 98.6%
Early Birds are awarded to:
KS1: Y2 KS2: Y6
Uniform School Stock Clearance
Infant Uniform Sale on Hartland Road at 3.15pm Thursday 3 February
Junior Uniform Sale on Hartland Road at 3.15pm Thursday 10 February
There will be a stock clearance of school uniforms at school on the above dates. For more information about the items available please click here.
Forest School
Coach Steve's Half-Term Multi Sports Camp
Date: Monday 14th – Friday 18th February
Venue: Eleanor Palmer Primary School, Lupton St, NW5 2JA
Time: 9:00am-3:00pm
Age: 5-11 (Reception to Yr 6)
To book your child's place, please contact Coach Steve:
Prorevolution.development@gmail.com
Camden Music Services
From Y1 onwards, you can sign your child up to learn an instrument in school. For more information and to download the Camden Music Service application form, please click here.
Girls Football Development Class (with Coach Steve)
Where: Fleet Primary School, Agincourt Rd, NW3 2QT
When: Every Tuesday Time: 5.30-6.30pm Age: 6-10 year olds (Year 2 to Year 5)
Cost: First class is FREE (£6 per class thereafter)
For more info, please email Coach Steve – prorevolution.development@gmail.com
Mental Health Support Team (MHST) Webinar Series for Parents/Carers of Primary and Secondary School aged Young People
The MHST are pleased to offer parents/carers a series of workshops to support their children's wellbeing.
Webinars that are for both Parents/Carers of Primary and Secondary aged children and young people
Why Early Intervention Matters: Introducing the MHST
All about sleep
Therapeutic conversations with your child and young person
Screen Time
Webinars for Parents/Carers of Primary aged children
Parent-child interactions
Managing child worries
Each workshop will last up to 60 minutes and have an optional follow-up of 30 minutes for parents/carers to ask questions or discuss the topic further.
Parents and carers can register for any webinars through Eventbrite by clicking here.
The scheduled topics, dates and times are:
| | | | |
| --- | --- | --- | --- |
| Webinar topic | Intended Parent Audience | Date | Time |
| Supporting your Young Person with Anxiety | Secondary | Thursday 3rd February 2022 | 12.00 to 13:00 Q and A 13:00 to 13.30 |
| Understanding Adolescent Development | Secondary | Thursday 10th February 2022 | 12.00 to 13:00 Q and A 13:00 to 13.30 |
| Therapeutic conversations with your Child and Young Person. | Primary & Secondary | Thursday 24th February 2022 | 12.00 to 13:00 Q and A 13:00 to 13.30 |
| Screen Time | Primary & Secondary | Thursday 3rd March 2022 | 12.00 to 13:00 Q and A 13:00 to 13.30 |
| All about sleep | Primary & Secondary | Thursday 10th March 2022 | 12.00 to 13:00 Q and A 13:00 to 13.30 |
Term dates for 2021 – 2022
| | |
| --- | --- |
| | |
| First day of autumn term | Friday 3rd September |
| Half term | Monday 25th – Friday 29th October |
| Last day of autumn term | Friday 17th December |
| First day of spring term | Wednesday 5th January 2022 |
| Half term | Monday 14th – Friday 18th February |
| Last day of spring term | Friday 1st April |
| First day of summer term | Tuesday 19th April |
| Half term | Monday 30th May – Friday 3rd June |
| Last day of summer term | Wednesday 20th July |