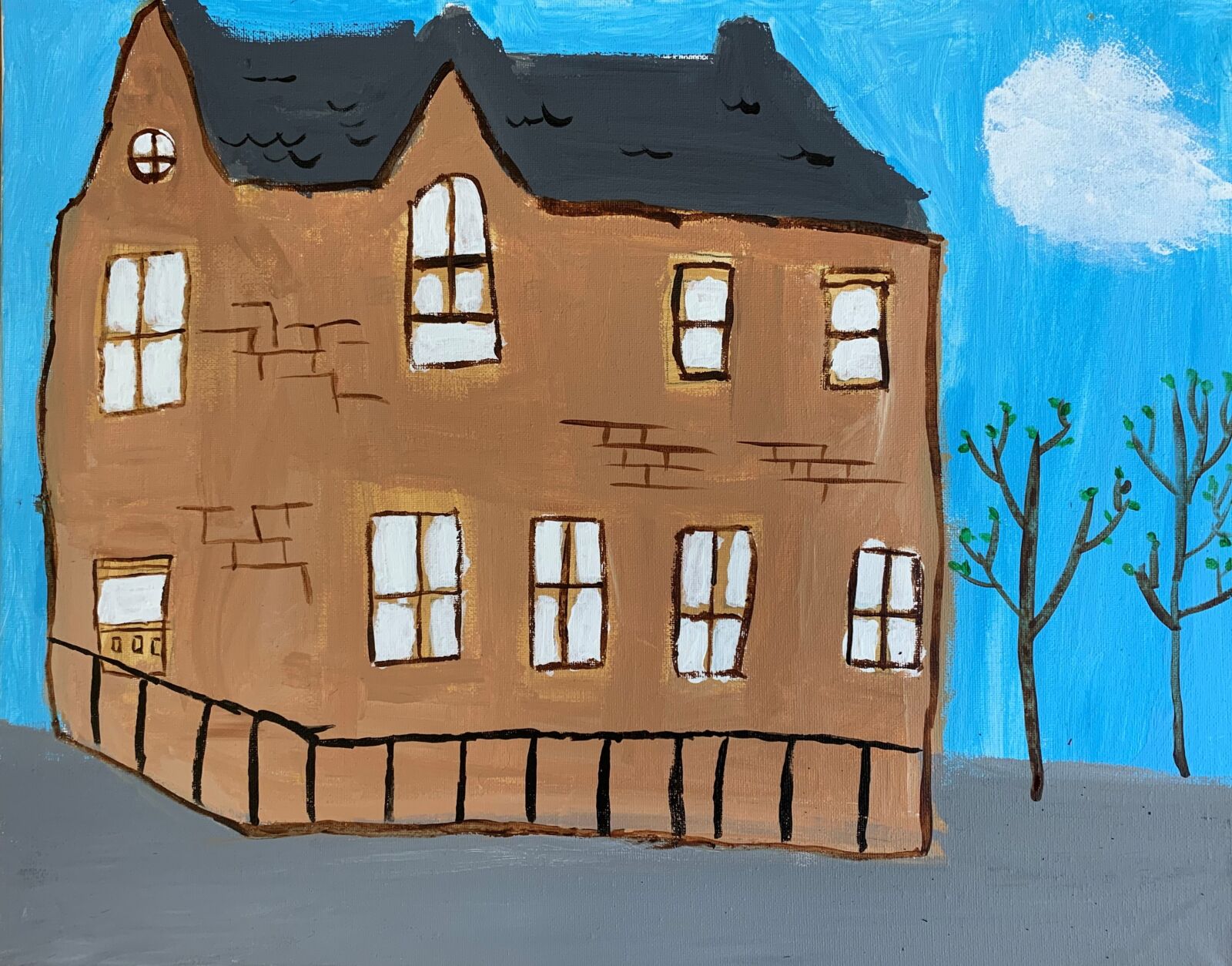 If you hear a voice within you say 'you cannot paint,' then by all means paint, and that voice will be silenced.

Vincent Van Gogh
Thank you to parents/carers for your support and smiles this week during our Ofsted inspection; it was very much appreciated. It will be a few weeks before our report is available but we believe that it will fully reflect where we are as a school in our developments, based on the new Ofsted inspection framework, and our exciting journey forward. As you would expect the inspectors thoroughly enjoyed their time in our school with your wonderful children and our amazing staff team.
We celebrated National Poetry Day this week – please carry this on by sharing poems at home this weekend…..!
Black History Month
The theme for this year's Black History Month 2021 is 'Proud to Be…' The Black History Month organisation is actively encouraging all Black people, especially children, to be proud of their African and/or Caribbean roots.
There is also a drive to honour the too-often unheralded accomplishments of Black Britons in every area of endeavour throughout our history. Click this link to find out more about the themes your children will be exploring.
PiP 'Autumn Harvest Social' on Friday October 15th from 3:15pm – Everyone is invited!
Some of the fun activities include:
Conker Decoration
Hot Drinks
Baked Goods
Face Painting
Raffia Garlands
Donut Bobbing
Games
Music & Dancing
We are also seeking donations of: dry food, tinned/package food, nappies, personal care items etc. These will then be taken to the local food bank. Boxes will be on the school gate each morning next week.
Wellbeing tip of the week: Building resilience (The Power of YET)
Sometimes we can become frustrated or angry with ourselves when we are trying to learn or do something new. This might be because we know we are not perfect at it yet, or we have not mastered all the skills needed for it yet. However, instead of focusing on the negative emotions we might feel about this, it would be more productive to think, "I just haven't mastered this YET."
This is a very simple way that helps us move towards a growth mindset, just by using the little 3-letter word, "yet." In essence, the word helps us to realise that some things are worth waiting for and those things can take work and a bit more time. It's not always easy, but the power of this small word allows for success. This week have a go at saying this to yourself when you are struggling to achieve something straight away or finding a task difficult.
World Mental Health Day – Sunday 10th October
The theme for this year's World Mental Health Day on 10th October is 'mental health in an unequal world', asking us to think about the issues that cause mental health inequality both locally and globally.
This World Mental Health Day, in our schools and communities, we can work towards ending the stigma around mental health, opening up conversations and normalising the discussion of mental health and wellbeing in our classrooms and at home.
Click on this link to open up a leaflet to support parents/carers when talking about mental health with your children.
Coming up
Parents Evening in the week after half term – sign up information will be available next week.
Christmas shows – we will soon update you on our plan finally to share live performances with you at the end of next term.
COVID 19
A reminder of the general rules:
If anyone in the family or close contacts tests positive, your child will still be able to attend school, unless they have COVID symptoms. It is strongly advised that your child has a PCR test in this instance.
If you are contacted by Test and Trace, please follow their instructions.
If your child develops symptoms or tests positive on either a lateral flow test or PCR test, please do not send your child to school. Contact the school office as a matter of urgency.
For any families who are unable to drop off or pick up their child because they are isolating due to COVID, we will try to enable them to attend.
We will notify parents/carers by email if a positive test result arises in your child's class. In this instance your child should still attend school, unless they have symptoms or test positive.
Please remain vigilant.
Please follow these links for further information.
When to self-isolate and what to do: https://www.nhs.uk/conditions/coronavirus-covid-19/self-isolation-and-treatment/when-to-self-isolate-and-what-to-do/
Stay at home: guidance for households with possible or confirmed COVID 19 infections: https://www.gov.uk/government/publications/covid-19-stay-at-home-guidance/stay-at-home-guidance-for-households-with-possible-coronavirus-covid-19-infection
COVID-19 getting tested: https://www.gov.uk/guidance/coronavirus-covid-19-getting-tested
As a school, we will continue to maintain key practices to minimise the spread of COVID by ensuring good hand hygiene and well-ventilated rooms, and encouraging 'catch it, bin it, kill it' routines with runny noses!
Attendance and Punctuality
Whole school attendance this week has picked up to 96.3%, although we are aware that illnesses are still flying around. We urge families to ensure that they take up the flu jab option to minimise sickness and valuable time away from learning.
Attendance Bears are awarded to:
KS1: Y2 at 94.3% KS2: Y3 at 98.7%
Early Birds are awarded to:
KS1: Y2 KS2: Y5
Christian Values – Koinonia
This week we really experienced the power of Koinonia and fellowship. The surge of care and support given to the staff at our school by our governors, our families, other schools, Camden Learning and the LDBS was incredible. We felt everyone's protective arms around us, reminding us of how valued we are by so many. This strength of feeling energises us to reflect that care and support back into our school and wider community, and feeds our drive always to ensure the very best for our children.
And all who believed were together and had all things in common. And they were selling their possessions and belongings and distributing the proceeds to all, as any had need. And day by day, attending the temple together and breaking bread in their homes, they received their food with glad and generous hearts, praising God and having favour with all the people.

Acts 2: 44-47
ECO DAY
We're hosting an ECO day in collaboration with TfL, Sustrans and Camden Clean Air on Friday 22 October. Dr. Bike will be back on that morning so if anyone wants to have their bikes checked/repaired, please sign up by e-mailing l.stenmark@holytrinitynw1.camden.sch.uk. There are only 27 spaces, so it will be on a first come, first served basis.
Camden Music Services
From Y1 onwards, you can sign your child up to learn an instrument in school. For more information and to download the Camden Music Service application form, please click here.
Girls Football Development Class (with Coach Steve)
Where: Fleet Primary School, Agincourt Rd, NW3 2QT
When: Every Tuesday
Time: 5.30-6.30pm
Age: 6-10 year olds (Year 2 to Year 5)
Cost: First class is FREE (£6 per class thereafter)
For more info, please email Coach Steve – prorevolution.development@gmail.com
Term dates for 2021 – 2022
| | |
| --- | --- |
| | |
| First day of autumn term | Friday 3rd September |
| Half term | Monday 25th – Friday 29th October |
| Last day of autumn term | Friday 17th December |
| First day of spring term | Wednesday 5th January 2022 |
| Half term | Monday 14th – Friday 18th February |
| Last day of spring term | Friday 1st April |
| First day of summer term | Tuesday 19th April |
| Half term | Monday 30th May – Friday 3rd June |
| Last day of summer term | Wednesday 20th July |