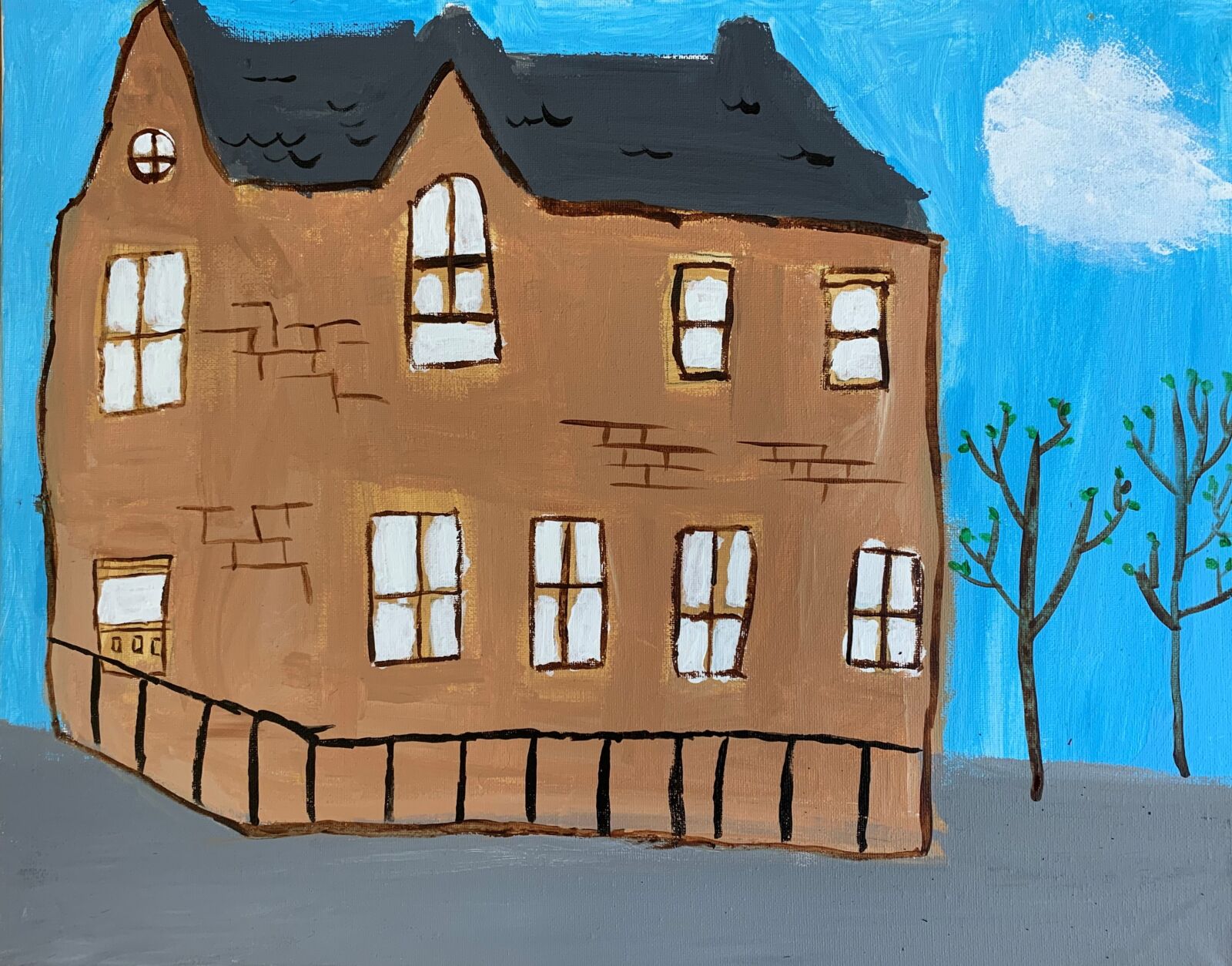 To speak kindly does not hurt the tongue.

Proverb
Next week is Anti-Bullying Week and the focus this year is on 'one kind word.' We have asked children to come to school on Monday with a kind word or phrase to pin to our special board which will be in the playground (weather permitting) – parents too can add their words.
Children are also to come to school in odd socks on Monday. We will use this to help children learn the importance of recognising our uniqueness whilst also showing that we are special together!
PSHCE lessons next week will be anti-bullying focused and on Friday we will celebrate Mitzvah Day. We ask that the children come to school in green clothing on Friday and instead of donating money, they donate food which one class will then take to the local food bank.
Key Dates This Term:
Infant nativity performances – Monday 6th Dec – 10am & 2pm
Key Stage 2 opera performances – Wednesday 8th Dec – 10am, 2pm & 6pm
Christmas Fair – Friday 10th Dec – 3pm to 5pm
School Christmas lunch & Christmas jumper day – Friday 10th Dec
Christmas storytelling workshops for all classes – Tuesday 14th Dec
Wellbeing Tip of the Week: Power Poses
Social psychologist, Amy Cuddy, suggests that we can use power poses to help us develop self-confidence when we feel nervous or fearful before an event. Her research found that spending just 2 minutes power posing can help us feel more confident and self-assured before heading into a job interview, delivering a presentation/speech, or before any kind of performance. Power posing involves adopting stances associated with power and achievement, such as:
Lifted chest
Holding your head high
Raising your arms above your head
Hands on hips
Have a go this week at trying out some of these poses for a few minutes before an event that you might feel nervous about and see if it helps you feel more confident.
Here is the link to watch Amy Cuddy's full Ted Talk:
Sporting News
A huge well done to our Year 5 and Year 6 pupils that attended the CSSA Target Sports event earlier this week. The children were taught how to play multiple Olympic style events, such as table tennis, kurling, bowling, boccia and many more. Once they had been around all of the events, they then got to compete against four other Camden primary schools in a boccia tournament. They all had so much fun and were ecstatic to receive a medal for all their hard work and sportsmanship.
Congratulations are also due to our footballers. It has been a very busy two weeks! Last week, our boys' and girls' teams played in the first fixtures of the CSSA football league. Our girls beat St Pauls 2-0, beat Rhyl 2-0 and beat St Eugene's 3-0. Our boys beat St Pauls 6-3, lost to Rhyl 3-0 and beat St Eugene's 3-0. We also sent our talented female footballers to a tournament at Talacre last week and this week too! They showed superb courage, care and co-operation in the many, many matches they played. Well done!
Attendance and Punctuality
Whole school attendance has varied so much this term and sadly it has dropped to 94.7% this week but we continue to be affected by various illnesses, including COVID related.
Attendance Bears are awarded to:
KS1: Reception at 94% KS2: Y3 at 98%
Early Birds are awarded to:
KS1: Y2 KS2: Y5
Christian Values – Wisdom
Experience is one of the most valuable tools in acquiring wisdom. What we learn from an experience gives us the wisdom about our next choice. If we also take time to stop and reflect on our experiences, we are more likely to make better choices in the future.
By wisdom a house is built, and by understanding it is established.

Proverbs 24:3
Camden Music Services
From Y1 onwards, you can sign your child up to learn an instrument in school. For more information and to download the Camden Music Service application form, please click here.
Girls Football Development Class (with Coach Steve)
Where: Fleet Primary School, Agincourt Rd, NW3 2QT
When: Every Tuesday
Time: 5.30-6.30pm
Age: 6-10 year olds (Year 2 to Year 5)
Cost: First class is FREE (£6 per class thereafter)
For more info, please email Coach Steve – prorevolution.development@gmail.com
Mental Health Support Team (MHST) Webinar Series for Parents/Carers of Primary and Secondary School aged Young People
The MHST are pleased to offer parents/carers a series of workshops to support their children's wellbeing.
Webinars that are for both Parents/Carers of Primary and Secondary aged children and young people
Why Early Intervention Matters: Introducing the MHST
All about sleep
Therapeutic conversations with your child and young person
Screen Time
Webinars for Parents/Carers of Primary aged children
Parent-child interactions
Managing child worries
Each workshop will last up to 60 minutes and have an optional follow-up of 30 minutes for parents/carers to ask questions or discuss the topic further.
Parents and carers can register for any webinars through Eventbrite by clicking here.
The scheduled topics, dates and times are:
| | | | |
| --- | --- | --- | --- |
| Webinar topic | Intended Parent Audience | Date | Time |
| Parent-child interactions | Primary | Friday 19th November 2021 | 12.00 to 13:00 Q and A 13:00 to 13.30 |
| Managing child worries | Primary | Friday 26th November 2021 | 12.00 to 13:00 Q and A 13:00 to 13.30 |
| Supporting your Young Person with Anxiety | Secondary | Friday 3rd December 2021 | 12.00 to 13:00 Q and A 13:00 to 13.30 |
| Understanding Adolescent Development | Secondary | Friday 10th December 2021 | 12.00 to 13:00 Q and A 13:00 to 13.30 |
| Parent-child interactions | Primary | Thursday 20th January 2022 | 12.00 to 13:00 Q and A 13:00 to 13.30 |
| Managing child worries | Primary | Thursday 27th January 2022 | 12.00 to 13:00 Q and A 13:00 to 13.30 |
| Supporting your Young Person with Anxiety | Secondary | Thursday 3rd February 2022 | 12.00 to 13:00 Q and A 13:00 to 13.30 |
| Understanding Adolescent Development | Secondary | Thursday 10th February 2022 | 12.00 to 13:00 Q and A 13:00 to 13.30 |
| Therapeutic conversations with your Child and Young Person. | Primary & Secondary | Thursday 24th February 2022 | 12.00 to 13:00 Q and A 13:00 to 13.30 |
| Screen Time | Primary & Secondary | Thursday 3rd March 2022 | 12.00 to 13:00 Q and A 13:00 to 13.30 |
| All about sleep | Primary & Secondary | Thursday 10th March 2022 | 12.00 to 13:00 Q and A 13:00 to 13.30 |
Term dates for 2021 – 2022
| | |
| --- | --- |
| | |
| First day of autumn term | Friday 3rd September |
| Half term | Monday 25th – Friday 29th October |
| Last day of autumn term | Friday 17th December |
| First day of spring term | Wednesday 5th January 2022 |
| Half term | Monday 14th – Friday 18th February |
| Last day of spring term | Friday 1st April |
| First day of summer term | Tuesday 19th April |
| Half term | Monday 30th May – Friday 3rd June |
| Last day of summer term | Wednesday 20th July |