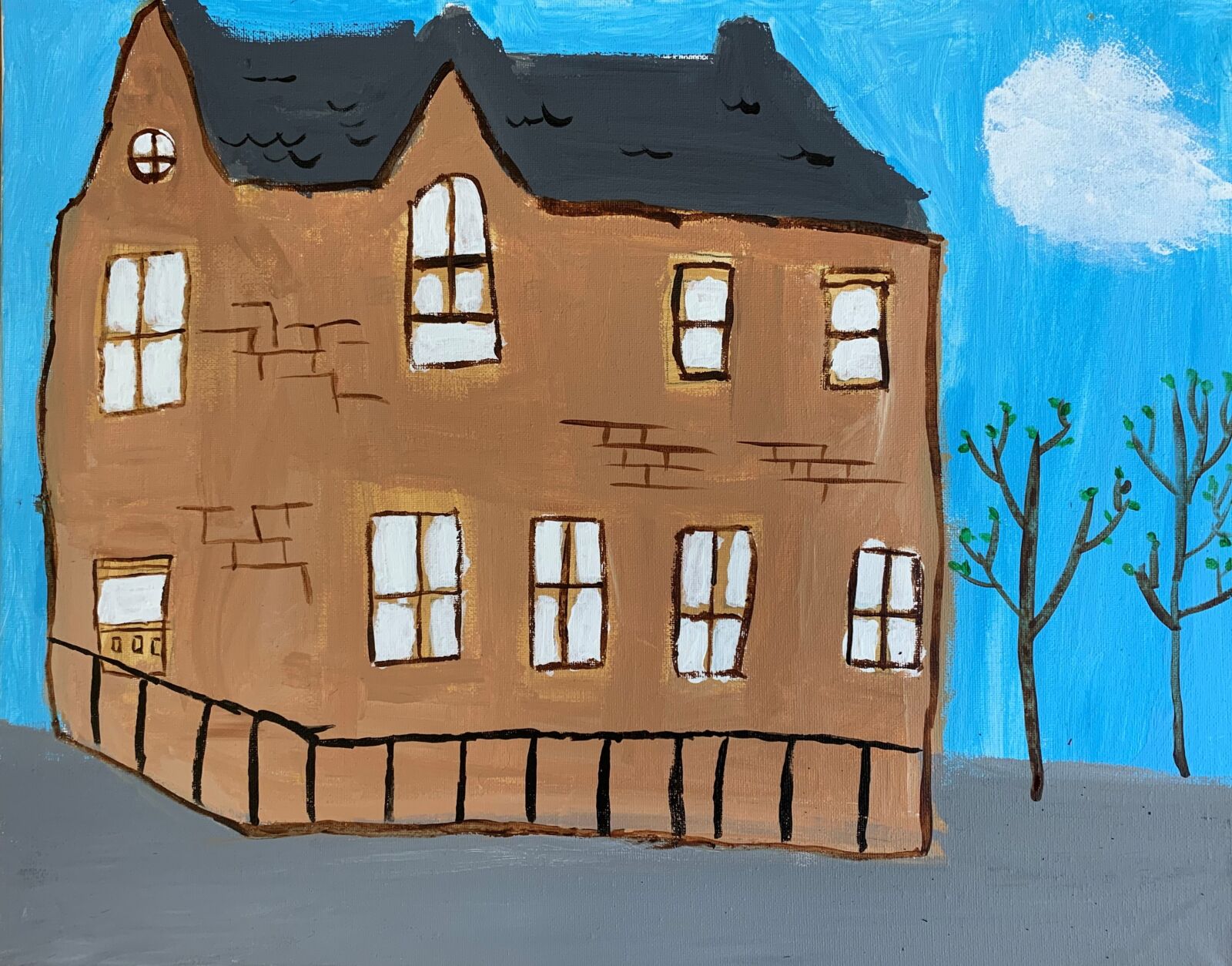 A happy heart is better than a full purse."

Italian proverb
We hope that parents and carers have taken the time to read our Ofsted inspection report.
Thank you for the support and positivity that so many have shared. While it may feel that we deserved more, and with a little more time and no pandemic, this would have been more likely, it doesn't change our vision and ambition for our children. We genuinely feel excited about the systems (ie the phonics and reading programmes) and curriculum development that is taking place. We are also mindful of the need for parents to understand our developments, particularly with the curriculum. The reading and phonics programmes are much more evident to parents and your feed back throughout this term has been very positive. We will in time share more detail about the curriculum on the school website.
The report referenced the school development plan reflecting a good understanding of what we are developing so it may be additional helpful to share our key objectives for this year:
| | |
| --- | --- |
| | |
| Objective 1 | Implementation of new phonics and early reading systems to fine tune consistency of approach in early reading |
| Objective 2 | Increased teacher focus on lowest 20% of class cohort in reading, writing and maths |
| Objective 3 | To continue to develop subject leader roles in articulation of subject leadership and in curriculum development/ progression across the school from EYFS to Y6 |
| Objective 4 | Review behaviour practices in light of disruption to schooling |
| Objective 5 | To review workload to ensure that teachers and leaders are able to maintain high standards of progress and outcomes for all children in a way that promotes a work/life balance |
Anti-bullying week ended with a wonderful Mitzvah Day – we will share photos next week!
Key Dates This Term:
Infant nativity performances – Monday 6th Dec – 10am & 2pm
Key Stage 2 opera performances – Wednesday 8th Dec – 10am, 2pm & 6pm
Christmas Fair – Friday 10th Dec – 3pm to 5pm
School Christmas lunch & Christmas jumper day – Friday 10th Dec
Christmas storytelling workshops for all classes – Tuesday 14th Dec
PiP Events
Christmas Tree Fundraiser: Now on Parentpay
Christmas Fair – look out for messages and requests from PiP reps
Christmas Fair Poster Competition – see letter
? HTSS Christmas Tree fundraiser?
It's beginning to look a lot like Christmas
This year HTSS are selling lovely Christmas Trees as a school fundraiser.
The Nordman Supergrade trees are beautiful and robust and don't drop their needles easily.
The following trees are now available to purchase until 26th November on Parentpay. Pick up at HTSS on Friday 3rd December.
3-4 feet tall – £30
5-6 feet tall – £50
6-7 feet tall – £ 65
7-8 feet tall – £ 80
This is a fun way to support the school and an opportunity to get your tree! Merry Christmas!
Wellbeing Tip of the Week: Showing Kindness to others and ourselves
This week, schools all around the country will be focusing on anti-bullying, paying particular attention to this year's theme 'one kind word.' Kindness is more important today than ever. The isolation of the last year has highlighted how little acts of kindness can break down barriers and brighten the lives of the people around us. Doing these small acts also help to reduce our own stress and improve our own emotional wellbeing. That being said, we need to remember to be kind to ourselves as well, which can often be harder or easily forgotten. Here are some reminders of some little things we can do that just might go a long way for ourselves:
Prioritise some "me" time, so you can relax and reflect on how you're feeling and how your day or week has been so far 
Turn off from your social media channels for a day, or even a week 
Pay yourself a compliment or say out loud the positive qualities you like about yourself
Treat yourself to something you enjoy, such as buying a new plant, a piece of cake or a hot drink
Feel free to tell you friends or colleagues what you did to practice kindness over the next few weeks to start the conversation and fuel more kindness.
Sporting News
Earlier this week, pupils from Years 5 and 6 competed in a 3 v 3 basketball competition. The children were put into 4 teams (2 girls and 2 boys teams') and had to play in an initial group stage, against 3 other Camden primary schools. All of our teams played extremely well and as a result, they went through to the next round of games. After playing another 5 primary schools, the girls finished up in 4th and 6th place, whilst the boys managed to finish in 1st and 5th place out of a total of 10 schools. A huge well done to all the children that participated, they did themselves and our school very proud. Special mentions go to Kayah and Joshua for their excellent display of skills throughout the competition.
Attendance and Punctuality
Whole school attendance has varied so much this term and this week at 94.8% it is still a bit low compared to our usual levels. We continue to be affected by various illnesses, including COVID related.
Attendance Bears are awarded to:
KS1: Y2 at 99% KS2: Y3 at 99.3%
Early Birds are awarded to:
KS1: Y2 KS2: Y5
Christian Values – Wisdom
Sometimes we can all be too quick to respond to a person or a situation when actually what is needed is time for thought and reflection. When we teach our children about wisdom, we draw again on our key character traits of care, courage and co-operation in how we respond to others with the words we use and the actions we take. We teach our children that the way we treat others in our responses is a form of communication. At times, our responses come before we think which can cause upset to all involved. We can all feel wronged on occasion but it is at these times that we really must try draw on being wise in our responses and in the way that we communicate our feelings. This in turn will lead to a more positive outcome.
Do not forsake wisdom, and she will protect you; love her, and she will watch over you."

Proverbs 4:6
Camden Music Services
From Y1 onwards, you can sign your child up to learn an instrument in school. For more information and to download the Camden Music Service application form, please click here.
Girls Football Development Class (with Coach Steve)
Where: Fleet Primary School, Agincourt Rd, NW3 2QT
When: Every Tuesday
Time: 5.30-6.30pm
Age: 6-10 year olds (Year 2 to Year 5)
Cost: First class is FREE (£6 per class thereafter)
For more info, please email Coach Steve – prorevolution.development@gmail.com
Mental Health Support Team (MHST) Webinar Series for Parents/Carers of Primary and Secondary School aged Young People
The MHST are pleased to offer parents/carers a series of workshops to support their children's wellbeing.
Webinars that are for both Parents/Carers of Primary and Secondary aged children and young people
Why Early Intervention Matters: Introducing the MHST
All about sleep
Therapeutic conversations with your child and young person
Screen Time
Webinars for Parents/Carers of Primary aged children
Parent-child interactions
Managing child worries
Each workshop will last up to 60 minutes and have an optional follow-up of 30 minutes for parents/carers to ask questions or discuss the topic further.
Parents and carers can register for any webinars through Eventbrite by clicking here.
The scheduled topics, dates and times are:
| | | | |
| --- | --- | --- | --- |
| Webinar topic | Intended Parent Audience | Date | Time |
| Parent-child interactions | Primary | Friday 19th November 2021 | 12.00 to 13:00 Q and A 13:00 to 13.30 |
| Managing child worries | Primary | Friday 26th November 2021 | 12.00 to 13:00 Q and A 13:00 to 13.30 |
| Supporting your Young Person with Anxiety | Secondary | Friday 3rd December 2021 | 12.00 to 13:00 Q and A 13:00 to 13.30 |
| Understanding Adolescent Development | Secondary | Friday 10th December 2021 | 12.00 to 13:00 Q and A 13:00 to 13.30 |
| Parent-child interactions | Primary | Thursday 20th January 2022 | 12.00 to 13:00 Q and A 13:00 to 13.30 |
| Managing child worries | Primary | Thursday 27th January 2022 | 12.00 to 13:00 Q and A 13:00 to 13.30 |
| Supporting your Young Person with Anxiety | Secondary | Thursday 3rd February 2022 | 12.00 to 13:00 Q and A 13:00 to 13.30 |
| Understanding Adolescent Development | Secondary | Thursday 10th February 2022 | 12.00 to 13:00 Q and A 13:00 to 13.30 |
| Therapeutic conversations with your Child and Young Person. | Primary & Secondary | Thursday 24th February 2022 | 12.00 to 13:00 Q and A 13:00 to 13.30 |
| Screen Time | Primary & Secondary | Thursday 3rd March 2022 | 12.00 to 13:00 Q and A 13:00 to 13.30 |
| All about sleep | Primary & Secondary | Thursday 10th March 2022 | 12.00 to 13:00 Q and A 13:00 to 13.30 |
Term dates for 2021 – 2022
| | |
| --- | --- |
| | |
| First day of autumn term | Friday 3rd September |
| Half term | Monday 25th – Friday 29th October |
| Last day of autumn term | Friday 17th December |
| First day of spring term | Wednesday 5th January 2022 |
| Half term | Monday 14th – Friday 18th February |
| Last day of spring term | Friday 1st April |
| First day of summer term | Tuesday 19th April |
| Half term | Monday 30th May – Friday 3rd June |
| Last day of summer term | Wednesday 20th July |