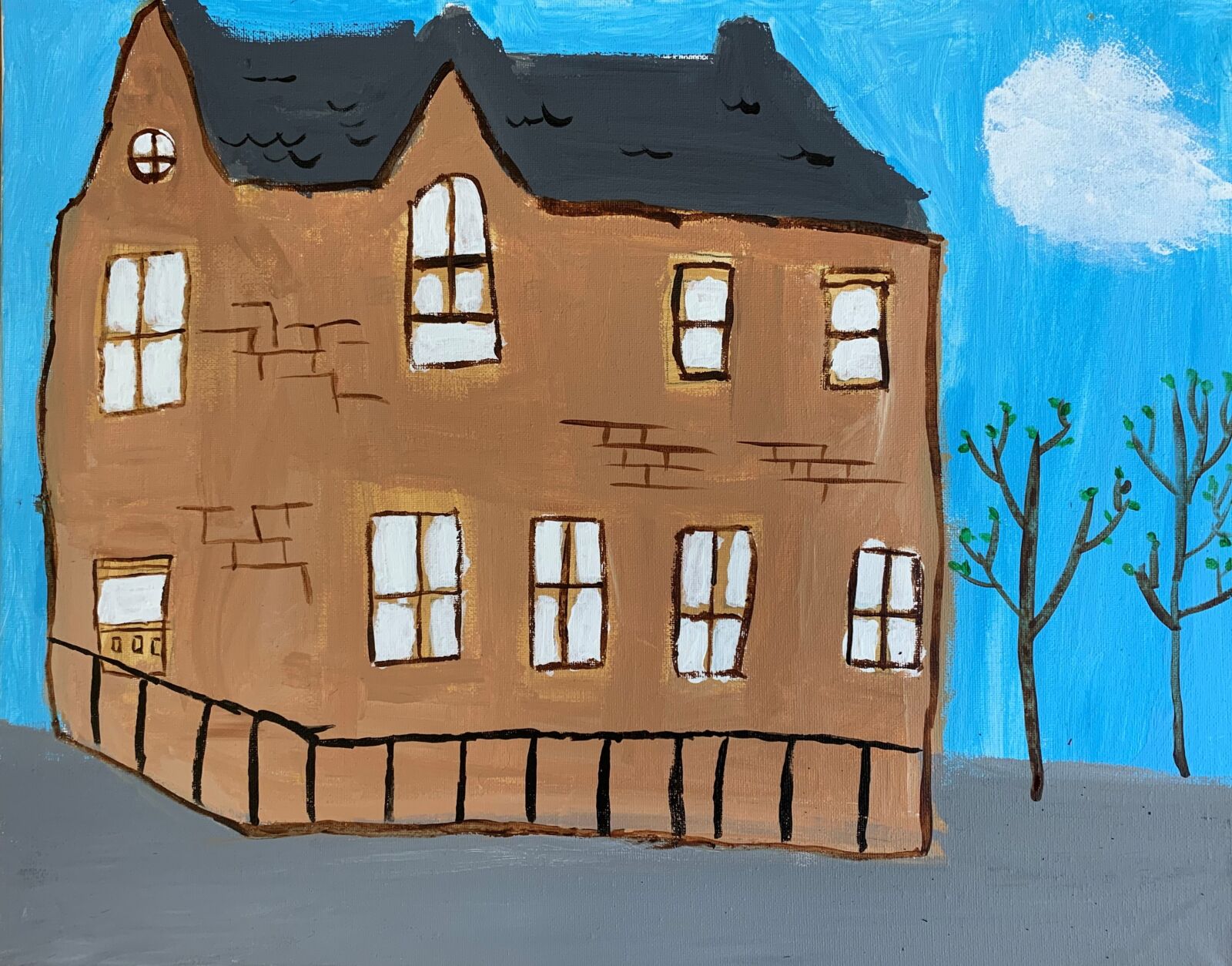 The smallest act of kindness is worth more than the grandest intention.

Oscar Wilde
Our School Prayer Tree
The children have written class prayers for our communal tree in the entrance area based on our Christian Value of Koinonia.
BOOK FUNDRAISER
Thank you to those that have already donated to our book fund – we have so far raised £810 towards our £2400 target. Don't forget, you or anyone in your family can donate any amount from £1-£100 via ParentPay.
We are restocking key books that children should have in their class book corners, which will ensure that they have a wide range of genres as well as core books.
We have liaised with Owl Bookshop (who have kindly given us a 20% discount) to purchase the books. We are keen to support local bookshops, so your contributions will also benefit the wider community.
COVID 19
A reminder of the general rules:
If any one in the family or close contacts tests positive, your child will still be able to attend school, unless they have COVID symptoms. It is strongly advised that your child has a PCR test in this instance.
If you are contacted by Test and Trace, please follow their instructions.
If your child develops symptoms or tests positive on either a lateral flow test or PCR test, please do not send your child to school. Contact the school office as a matter of urgency.
For any families who are unable to drop off or pick up their child because they are isolating due to COVID, we will try to enable them to attend.
We will notify parents/carers by email if a positive test result arises in your child's class. In this instance your child should still attend school, unless they have symptoms or test positive.
Please remain vigilant.
Please follow these links for further information.
When to self-isolate and what to do: https://www.nhs.uk/conditions/coronavirus-covid-19/self-isolation-and-treatment/when-to-self-isolate-and-what-to-do/
Stay at home: guidance for households with possible or confirmed COVID 19 infections: https://www.gov.uk/government/publications/covid-19-stay-at-home-guidance/stay-at-home-guidance-for-households-with-possible-coronavirus-covid-19-infection
COVID-19 getting tested: https://www.gov.uk/guidance/coronavirus-covid-19-getting-tested
As a school, we will continue to maintain key practices to minimise the spread of COVID by ensuring good hand hygiene and well-ventilated rooms, and encouraging 'catch it, bin it, kill it' routines with runny noses!
Wellbeing Tip of the Week
It's OK to feel different emotions
It is normal to feel all types of different emotions at any time: happy, sad, excited, anxious, angry, bored, frustrated, neutral, confused.
Everyone feels these emotions for lots of different reasons. Sometimes we might not know why we feel a certain way. The important thing to know is that we're not meant to feel happy all the time and it's OK if we feel those more difficult feelings. If you are dealing with a difficult feeling, even if you're not sure what it is, try to find someone you trust whom you can talk to about it, such as a friend, a parent or a teacher. If we keep those difficult feelings bottled up inside, they don't go away and can make us feel worse. It's always a relief to get these things off our shoulders by talking to someone.
NEXT WEEK
Meet the Parents evening on Wednesday 29th September at 6:30pm in the church hall.
Attendance and Punctuality
Whole school attendance this week has crept up to 95.7% but there are still various illnesses flying around school (though fortunately not so much COVID). Our usual attendance is above 97% and we hope to rise to this again in the not too distant future.
Attendance Bears are awarded to:
KS1: Reception at 99% KS2: Y3 at 98%
Early Birds are awarded to:
KS1: Y2 KS2: Y5
Christian Values – Koinonia
The members of our school community are interdependent which means that we are all equally needed and equally valued. Each person is important to the whole. In our busy and recently disrupted lives, it is even more important that we allow ourselves to take stock and reflect on what we bring to the communities in our lives. This then will bring renewed energy and drive to enable everyone in our community and beyond to flourish.

'But God has combined the members of the body…so that there should be no division in the body, but that its parts should have equal concern for each other. If one part suffers, every part suffers with it; if one part is honoured, every part rejoices with it.'

1 Corinthians 12:24-26
Secondary School Events
Please find a very useful link from Camden listing all the secondary school events coming up.
We will be hosting a Meet the Parents event on Wednesday 29th September from 6.30pm to 7.30pm. Families from Camden's local secondaries will be here to talk openly about their experience of their schools, and answer any questions you might have. The project is also running two online events covering all Camden schools. For more information please go to https://meettheparents.info/news/
Camden Music Services
From Y1 onwards, you can sign your child up to learn an instrument in school. For more information and to download the Camden Music Service application form, please click here.
Girls Football Development Class (with Coach Steve)
Where: Fleet Primary School, Agincourt Rd, NW3 2QT
When: Every Tuesday
Time: 5.30-6.30pm
Age: 6-10 year olds (Year 2 to Year 5)
Cost: First class is FREE (£6 per class thereafter)
For more info, please email Coach Steve – prorevolution.development@gmail.com
Term dates for 2021 – 2022
| | |
| --- | --- |
| | |
| First day of autumn term | Friday 3rd September |
| Half term | Monday 25th – Friday 29th October |
| Last day of autumn term | Friday 17th December |
| First day of spring term | Wednesday 5th January 2022 |
| Half term | Monday 14th – Friday 18th February |
| Last day of spring term | Friday 1st April |
| First day of summer term | Tuesday 19th April |
| Half term | Monday 30th May – Friday 3rd June |
| Last day of summer term | Wednesday 20th July |