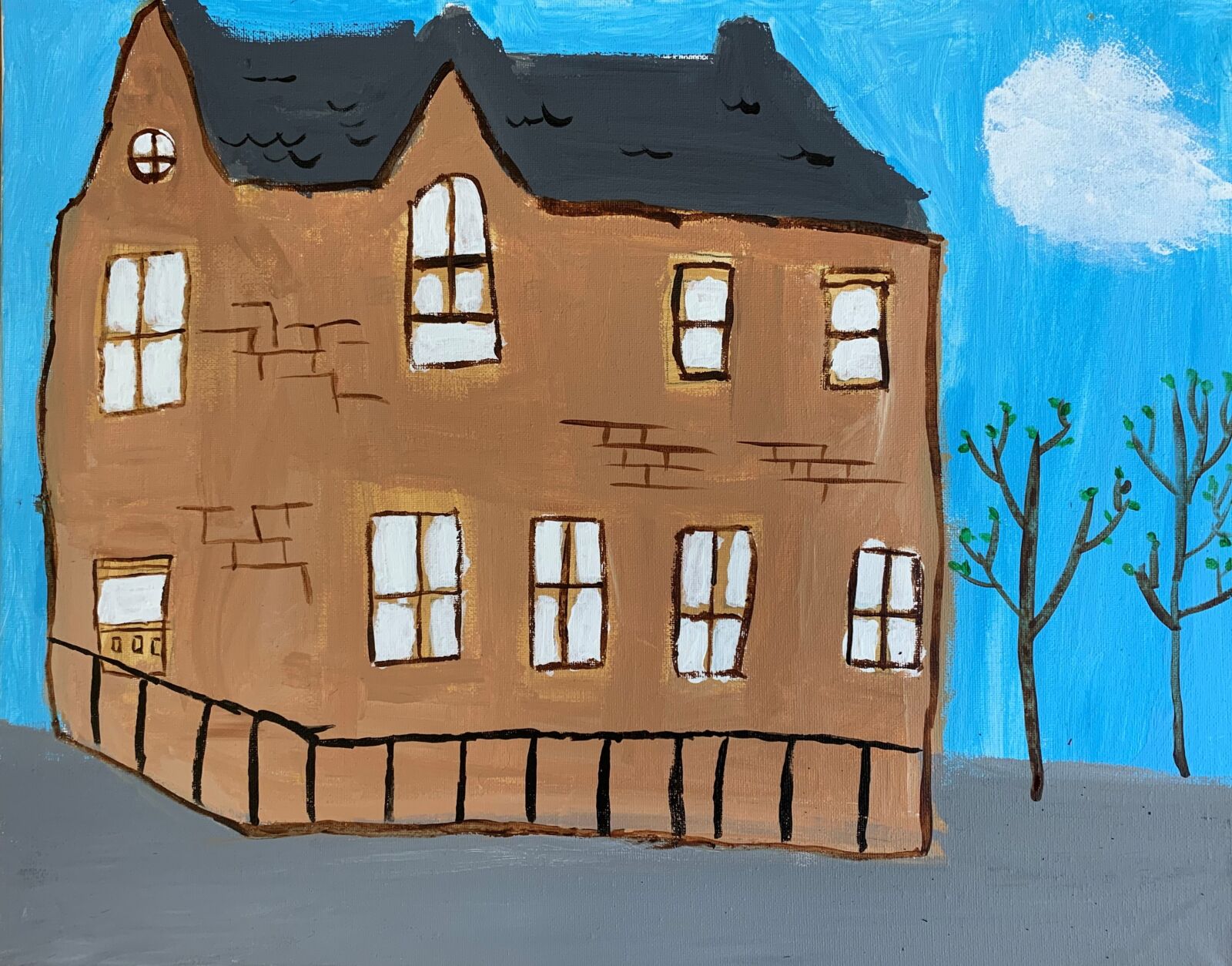 "When you talk, you are only repeating something you know. But if you listen, you may learn something new."

Dalai Lama
Next week tickets for Christmas shows will be available for parents to purchase. We are sorry that it is not possible for all parents to see the shows live; we must follow Camden guidance on numbers, so this does limit us to one parent per household. We will be filming a performance which parents and families will be able to download and enjoy for a long time to come! You can now pre-order the Vimeo link to the performances by making a Parentpay contribution towards the filming of the show.
Mitzvah Day Activities
As mentioned in last week's newsletter, our Anti-Bullying Week activities culminated in Mitzvah Day last Friday. Each class did a different activity to show care for others, from making bird feeders and cards for people in care homes to decorating our local area with positive and motivational messages! Thanks to your generosity, we were able to donate a huge amount of food to our local food bank, and we used the money raised from the Year 5 and 6 cake sales to buy toiletries and blankets, which will support the Salvation Army's work with homeless people. Many thanks for your support.
Hanukkah Assembly
On Thursday we welcomed Rabbi Baitz to our school, who led an assembly for the infants. He explained the significance of Hanukkah for Jewish people, as well as showing us some of the ways it is celebrated, such as singing prayers in Hebrew and lighting the candles of the menorah. We loved hearing about this important festival, which links with Year 2's topic this term on Judaism.
Key Dates This Term:
Infant nativity performances – Monday 6th Dec – 10am & 2pm
Key Stage 2 performances of Rhinopera – Wednesday 8th Dec – 10am, 2pm & 6pm
School Christmas lunch & Christmas jumper day – Friday 10th Dec
Christmas storytelling workshops for all classes – Tuesday 14th Dec
Christmas Fair – Friday 10th Dec – 3pm to 5pm.
Raffle tickets were sent home in children's bags in packs of ten. Please purchase as many stubs as you'd like and send back to school with correct change.
Additional raffle tickets will be on sale outside of school next week at the start and end of the day.
The class that raises the most will have a non-uniform day.
? Last Chance to buy HTSS Christmas Tree fundraiser?
This year HTSS are selling lovely Christmas Trees as a school fundraiser.
The Nordman Supergrade trees are beautiful and robust and don't drop their needles easily.
Last chance to purchase until Monday 29th November on Parentpay. Pick up at HTSS on Friday 3rd December.
This is a fun way to support the school and an opportunity to get your tree! Merry Christmas!
Wellbeing Tip of the Week: Body Scan (Part 1)
Sometimes we can feel physical discomfort, such as headaches, back pain or tension in our bodies, without realising it's been brought on by stress. This might be because we have got used to disconnecting from our feelings, if it feels too uncomfortable to sit with them. This doesn't make the feelings go away and can sometimes make it worse if we don't deal with them in a healthy way. If we can practise re-connecting our minds with our bodies, then we can help to ease some of the tension. Here are some steps to help achieve this:
Pay attention to your thoughts and feelings, noticing which ones are positive and which ones lead to 'spiralling'.
Be OK to sit with any unpleasant feelings and accept them, until the feelings pass.
Bring some relief to your mind and body through breathing exercises.
Here is a link to a body scan exercise: https://www.youtube.com/watch?v=ihwcw_ofuME&t=35s
More information about body scans is coming up in next week's Wellbeing Tip of the Week!
Sporting News
Well done once again to our football teams, who played two league matches on Tuesday this week. Our girls beat West Hampstead 3-0 and lost a closely-fought 1-0 match against Kentish Town; our boys beat West Hampstead 3-2 and beat Kentish Town 1-0. All the children showed excellent care, courage and co-operation.
Dan B and Heath played particularly well for the boys, and Alice, Betty and Skye deserve honourable mentions among the girls. Thank you also to Alice's dad for donating several pairs of shin pads.
We look forward to the next league match, which is next week.
Coach Steve's December Multi Activity Camp
Date: Monday 20th – Wednesday 22nd December
Venue: Eleanor Palmer Primary School, Lupton St, NW5 2JA
Time: 9:00am-3:00pm Age: 5-11 (Reception to Yr 6)
To book your child's place, please contact Coach Steve: Prorevolution.development@gmail.com
Attendance and Punctuality
Whole school attendance has increased slightly to 95% but it is still a bit low compared to our usual levels. We continue to be affected by various illnesses, including COVID related.
Attendance Bears are awarded to:
KS1: Y2 at 96.3% KS2: Y3 at 97.8%
Early Birds are awarded to:
KS1: Y2 KS2: Y3
Christian Values – Wisdom
We are familiar with stories that share the importance of building strong foundations, from the 'Three Little Pigs' to the wise man that built his house on rock in the Bible (Matthew 7:24-25). This prompts us to think about the core values that we build our lives on. Wisdom has to be an essential ingredient – the way we treat others and ourselves is fundamental in ensuring that we are right, just and fair and that this is genuinely shared.
'All that glitters is not gold.' Sometimes, we get a toy and the packaging makes it look amazing, but when we open it, we are disappointed by the contents. This proverb tells us that just because something looks amazing on the outside, it isn't necessarily great on the inside. This saying applies to people as well as toys: it doesn't matter what people look like, it is the way they are and how they behave that are far more important.
How much better to get wisdom than gold! To get understanding is to be chosen rather than silver.

Proverbs 16:16
Camden Music Services
From Y1 onwards, you can sign your child up to learn an instrument in school. For more information and to download the Camden Music Service application form, please click here.
Girls Football Development Class (with Coach Steve)
Where: Fleet Primary School, Agincourt Rd, NW3 2QT
When: Every Tuesday Time: 5.30-6.30pm Age: 6-10 year olds (Year 2 to Year 5)
Cost: First class is FREE (£6 per class thereafter)
For more info, please email Coach Steve – prorevolution.development@gmail.com
Mental Health Support Team (MHST) Webinar Series for Parents/Carers of Primary and Secondary School aged Young People
The MHST are pleased to offer parents/carers a series of workshops to support their children's wellbeing.
Webinars that are for both Parents/Carers of Primary and Secondary aged children and young people
Why Early Intervention Matters: Introducing the MHST
All about sleep
Therapeutic conversations with your child and young person
Screen Time
Webinars for Parents/Carers of Primary aged children
Parent-child interactions
Managing child worries
Each workshop will last up to 60 minutes and have an optional follow-up of 30 minutes for parents/carers to ask questions or discuss the topic further.
Parents and carers can register for any webinars through Eventbrite by clicking here.
The scheduled topics, dates and times are:
| | | | |
| --- | --- | --- | --- |
| Webinar topic | Intended Parent Audience | Date | Time |
| Parent-child interactions | Primary | Friday 19th November 2021 | 12.00 to 13:00 Q and A 13:00 to 13.30 |
| Managing child worries | Primary | Friday 26th November 2021 | 12.00 to 13:00 Q and A 13:00 to 13.30 |
| Supporting your Young Person with Anxiety | Secondary | Friday 3rd December 2021 | 12.00 to 13:00 Q and A 13:00 to 13.30 |
| Understanding Adolescent Development | Secondary | Friday 10th December 2021 | 12.00 to 13:00 Q and A 13:00 to 13.30 |
| Parent-child interactions | Primary | Thursday 20th January 2022 | 12.00 to 13:00 Q and A 13:00 to 13.30 |
| Managing child worries | Primary | Thursday 27th January 2022 | 12.00 to 13:00 Q and A 13:00 to 13.30 |
| Supporting your Young Person with Anxiety | Secondary | Thursday 3rd February 2022 | 12.00 to 13:00 Q and A 13:00 to 13.30 |
| Understanding Adolescent Development | Secondary | Thursday 10th February 2022 | 12.00 to 13:00 Q and A 13:00 to 13.30 |
| Therapeutic conversations with your Child and Young Person. | Primary & Secondary | Thursday 24th February 2022 | 12.00 to 13:00 Q and A 13:00 to 13.30 |
| Screen Time | Primary & Secondary | Thursday 3rd March 2022 | 12.00 to 13:00 Q and A 13:00 to 13.30 |
| All about sleep | Primary & Secondary | Thursday 10th March 2022 | 12.00 to 13:00 Q and A 13:00 to 13.30 |
Term dates for 2021 – 2022
| | |
| --- | --- |
| | |
| First day of autumn term | Friday 3rd September |
| Half term | Monday 25th – Friday 29th October |
| Last day of autumn term | Friday 17th December |
| First day of spring term | Wednesday 5th January 2022 |
| Half term | Monday 14th – Friday 18th February |
| Last day of spring term | Friday 1st April |
| First day of summer term | Tuesday 19th April |
| Half term | Monday 30th May – Friday 3rd June |
| Last day of summer term | Wednesday 20th July |